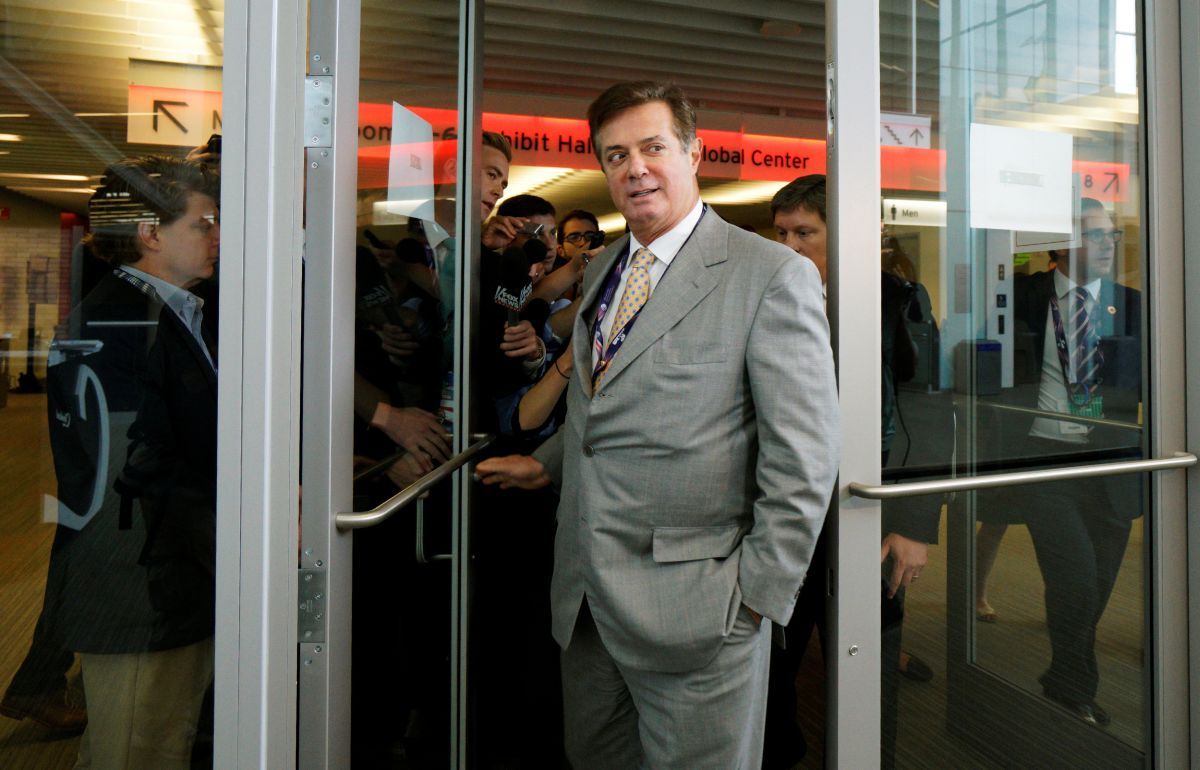 Paul Manafort / REUTERS
Prosecutors also want U.S. authorities to share any evidence they might have pertaining to an ongoing criminal investigation of a former justice minister, Serhiy Gorbatyuk, prosecutor for special investigations, told RFE/RL.
"Yes, of course, we will do it. We are preparing a request and will ask about [U.S. officials] conducting an interrogation or sharing documents," Gorbatyuk said by phone on November 2.
Manafort, who has not been charged with a crime in Ukraine, is wanted by prosecutors to testify in a corruption case targeting Oleksandr Lavrynovych, who was justice minister under Viktor Yanukovych, the Moscow-friendly former president who fled to Russia in 2014.
Read alsoKyiv willing to hand over info against Manafort to help Mueller's probe - GroysmanProsecutors accuse Lavrynovych of illegally funneling more than $1.1 million in government funds to a powerful U.S. law firm, Skadden, Arps, Slate, Meagher & Flom.
Lavrynovych was arrested in September on unrelated charges, accused of having participated in a "coup d'etat."
Lavrynovych had hired the U.S. law firm in 2011 to review the jailing of then-Prime Minister Yulia Tymoshenko, who was sentenced to seven years in prison for allegedly brokering an unfavorable gas deal with Russia. Her sentence was viewed by much of the international community – including Russia – as political in nature. Tymoshenko was released in February 2014 and later reelected to parliament.
Manafort became involved when he arranged for Skadden Arps to draft a report that was used by Yanukovych's allies to justify Tymoshenko's imprisonment.
Read alsoManafort faces up to 80 years in prisonCourt documents in the case against Lavrynovych, seen by The New York Times, alleged that Manafort "designed a strategy" for Skadden Arps to "confirm the legality of the criminal prosecution of Yulia Tymoshenko and…reject any political motives of such prosecution."
In June, Skadden Arps refunded $567,000 to the Ukrainian government, reportedly because the money had been placed "in escrow for future work" that never took place, according to The New York Times.
Gorbatyuk told RFE/RL that his office has made several appeals for information regarding the Lavrynovych case to the FBI and U.S. Justice Department officials since December 2014 – each of which contained exactly one question pertaining to Manafort.
"We want to find out Manafort's role in it," Gorbatyuk said of the Lavrynovych case. "We sent a request for questioning representatives of the firm and also Manafort. We also asked about copies of documents [pertaining to the case]."
Gorbatyuk said Washington has not responded to the requests about Manafort.
Gorbatyuk also said his office has not provided any documents to Special Сounsel Robert Mueller's office or U.S. law enforcement for their investigation of Manafort, who was indicted on October 30 on conspiracy and other financial crimes charges. The charges relate to Manafort's longtime work as a consultant for Yanukovych's former political party.
"Our cases are related to each other," Gorbatyuk said. "Accordingly, we are interested in cooperating with the U.S. Department of Justice and the FBI."
A spokesman for Mueller declined to comment when contacted by RFE/RL.