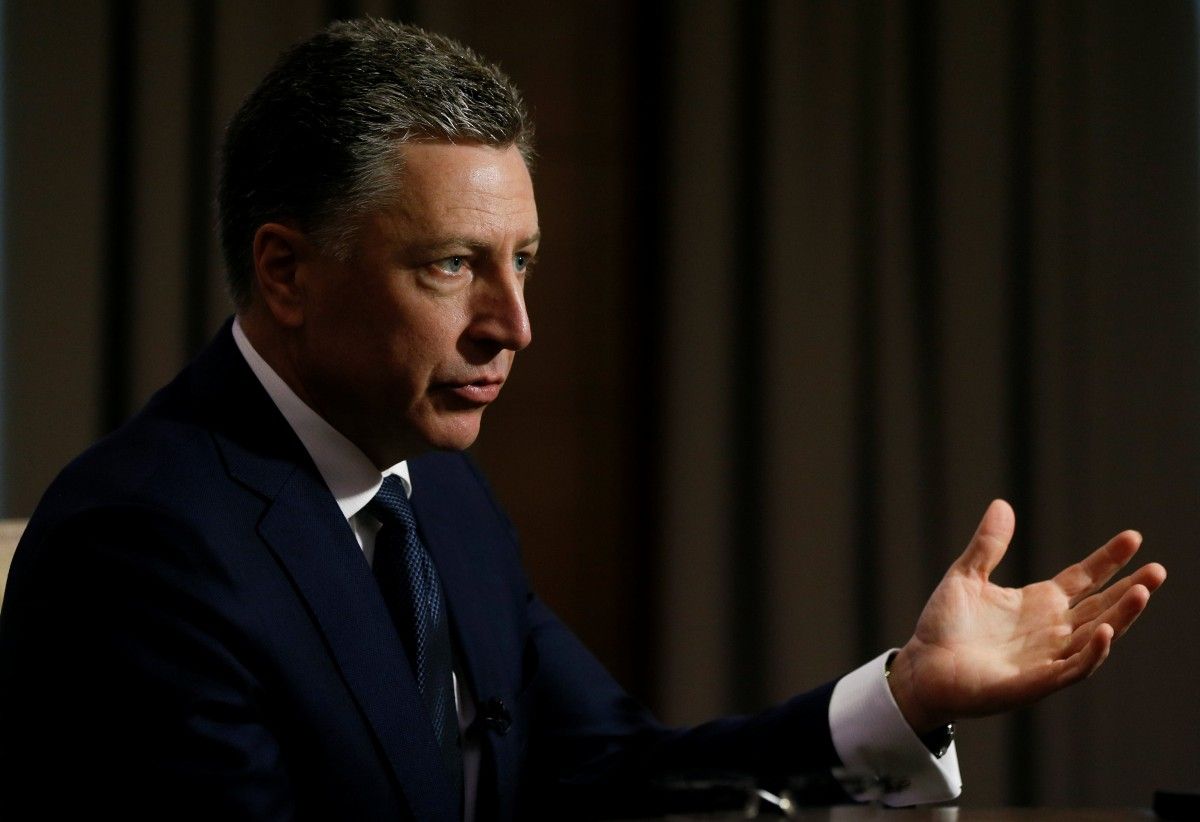 REUTERS
The diplomat recalled that in 2015, Ukraine had brought up the idea of a UN peacekeeping mission Donbas. "At that time, Russia was not ready to explore that. When Russia then presented its ideas for a [OSCE monitors'] protection force in September, Ukraine was ready to come forward with its own proposal," said Volker.
"But since we've had some developments, discussions, getting the United States more engaged in this overall, discussions with the Russians directly about this, the Russians took the initiative to suggest something. We have discussed all this with Ukraine as well, and said, 'Look, let's not come up with competing resolutions. Let's try to have a discussion about principles; about what an effective peacekeeping force needs to do, and see if we can actually reach some agreement, rather than getting into competing drafting exercises'," he said.
In this regard, the envoy explained that the parties are что именно сейчас "at a discussion of the principles and the elements that would need to be in a future UN Security Council resolution."
Read alsoVolker explains why Ukraine doesn't agree to grant amnesty to Donbas militantsVolker said the efforts were being made to see whether it would be possible to "create the conditions" for a "UN-mandated peacekeeping force, to control the territory in eastern Ukraine."
He added that this would allow "trust from both sides to be redeveloped" in the international UN force.
Volker also noted that such deployment would "create the opportunity for Ukraine to go forward with Minsk implementation steps such as holding elections" in Donbas. 
The U.S. diplomat told reporters there had been "a lot of diplomatic activity coordinating among Germany and France, which lead the Normandy process on this; the U.S.; the UK and Sweden, which are both sitting on the Security Council right now; Ukraine, of course – we're not going to do anything over their heads."
As UNIAN reported earlier, on September 20, Ukrainian President Petro Poroshenko appealed to the UN Security Council on the deployment in Donbas of a peacekeeping mission. Speaking at the general debate of the 72nd session of the UN General Assembly, he stressed that the UN peacekeeping force should be deployed throughout the entire territory of the occupied Donbas, including the Ukrainian-Russian border.
Read alsoVolker says Russia controls 100% of what's happening in Donbas In turn, Russia has declared that a full-fledged peacekeeping operation in the occupied Donbas is unacceptable from the point of view of Minsk agreements, and insists that UN peacekeepers should be deployed only along the line of demarcation between the warring sides to ensure the safety of the OSCE Special Monitoring Mission observers.
On September 9, Deputy Head of Ukraine's Presidential Administration Kostyantyn Yeliseiev said that the Ukrainian mission to the UN had submitted its draft resolution on the deployment of peacekeepers in Donbass for consideration by partners from the Security Council.
Read alsoVolker on Russian peacekeepers in Donbas: "I can't imagine it"On September 12, Russia prepared its own draft UN Security Council resolution, proposing to set up an armed UN mission to be deployed in Donbas for a period of 6 months.