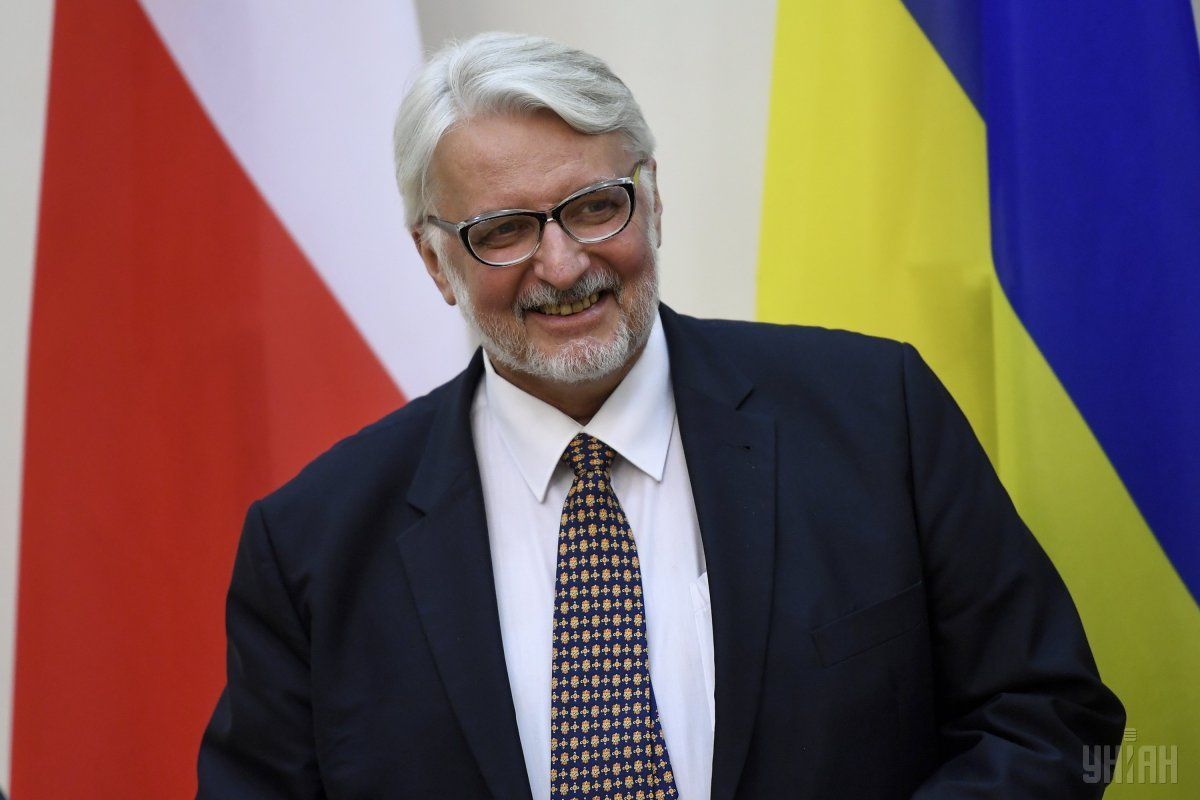 Photo from UNIAN
Waszczykowski urged the country's authorities to "unblock" work by a team of Poles searching for the remains of Polish victims of wartime crimes, Radio Poland reported.
As reported earlier on Thursday, when asked about tensions between Poland and Ukraine over historical issues, Waszczykowski said that officials in Warsaw were planning to ban "individuals with an extremely anti-Polish approach" from entering the country.
He suggested the ban would apply to Ukrainian officials who do not allow Polish experts to continue their search and exhumation work in Ukraine and who are preventing continued work to renovate sites in that country of significance to Poland.
Read alsoPoland's president to visit Ukraine in DecIn response to that statement, the Ukrainian Foreign Ministry said on Friday that there was no anti-Polish sentiment in Ukraine and that disputes over history should be resolved in line with the Christian principle of "forgiving and asking for forgiveness."
Waszczykowski told reporters in Lviv on Saturday that Poland welcomed the assurances that there was no anti-Polish sentiment in Ukraine and that the people of Ukraine were friendly to Poland.
Read alsoPoland, Ukraine honor victims of Stalinist crimes – media"We see this as well, but obviously we also see the different incidents and individuals who are not being very friendly," he said.