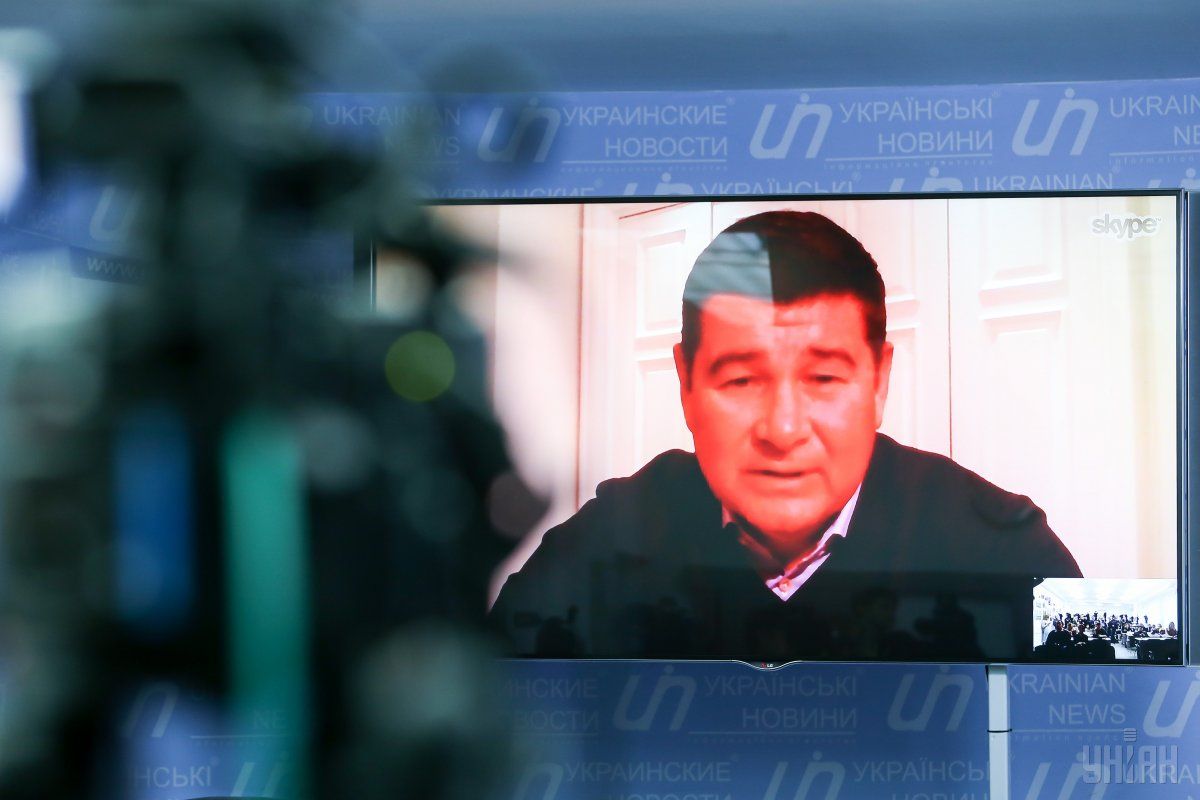 Photo from UNIAN
Onyshchenko submitted the documents necessary for obtaining German citizenship a few months ago, Hans Bosken, the mayor of the Herzlake municipality in the Emsland district, in Lower Saxony, Germany, where the politician lives, told DW.
The German official expects that the Ukrainian politician will have a German passport soon. Bosken has personally been lobbying for Onyshchenko's German citizenship. In particular, he appealed to higher authorities with a letter of recommendation, in which he stresses an outstanding role played by the Ukrainian multimillionaire for his community.
"I've checked the state of affairs several times. As I was told, the process is proceeding successfully. I had doubts that everything would be done so quickly. However, according to updates, everything should be decided positively," the mayor said.
Read alsoFugitive MP Onyshchenko tells Washington Times about plans to run for Ukraine presidentAccording to him, Onyshchenko, who owns a large estate and a stable for training sports horses in the community's territory, registered his place of residence in Herzlake this summer. Given the long legal status of staying in Germany and the absence of criminal cases against him in that country, he obviously meets the criteria for obtaining citizenship.
Bosken explained that he was helping the Ukrainian multimillionaire in the passport issue as he hopes that Onyshchenko will be of benefit to his municipality. The Ukrainian promised the burgomaster that he would invest in the organization of international competitions in equestrian sport in Herzlake at the highest level. Bosken said he had heard about Onyshchenko's problems with the law, but "does not undertake to give it an estimate." In turn, Onyshchenko refused to communicate with DW. His lawyers did not answer the editorial board's questions.
As UNIAN reported earlier, NABU and the Specialized Anti-Corruption Prosecutor's Office on June 15, 2016, announced they had revealed a criminal gang whose activity under contacts with natural gas producer PJSC Ukrgazvydobuvannya had caused damage to the state to the tune of over UAH 3 billion.
Proof collected during a pre-trial investigation shows that it is Onyshchenko who was the mastermind, the law-enforcement agencies said.
On July 5, the Verkhovna Rada agreed to allow criminal prosecution, detention, and arrest of Onyshchenko. Ahead of this move, having taken advantage of his parliamentary immunity, he had fled Ukraine.
Twelve suspects were detained as part of the investigation. Five of them pleaded guilty to the charge and agreed to cooperate with the investigators.