Third of Ukraine troops choose to move to mainland after Crimea annexation
Ukraine's Defense Ministry says that about a third of Ukrainian servicemen stationed in the Autonomous Republic of Crimea chose to move to mainland Ukraine after Russia had annexed the peninsula, according to RFE/RL's Krym-Realii media project.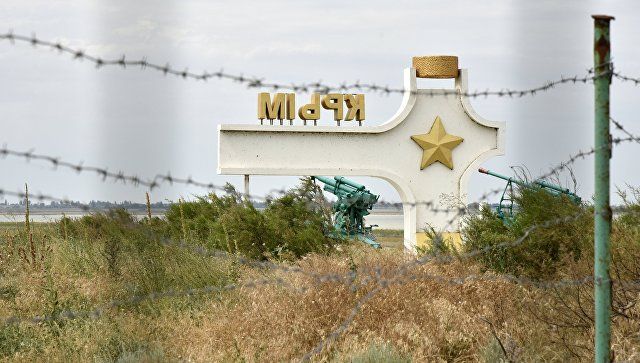 REUTERS
"As of March 1, 2014, some 13,468 servicemen served in military units and institutions of the Armed Forces of Ukraine stationed in the Autonomous Republic of Crimea. Of them, there were 4,637 officers and 8,831 common soldiers, sergeants and first sergeants. Some 3,991 servicemen arrived in mainland Ukraine, including 1,649 officers and 2,342 common soldiers, sergeants and first sergeants," the ministry said in response to a request from Information Resistance Group head, military analyst and Member of Parliament Dmytro Tymchuk, Krym-Realii said.
Read alsoUkraine says 22 ships illegally entered occupied Crimea ports in OctUNIAN memo. Russia annexed Ukraine's Crimea in March 2014 after its troops had occupied the peninsula. An illegal referendum was held for Crimeans to decide on accession to Russia. De-facto Crimean authorities reported that allegedly 96.77% of the Crimean population had voted for joining Russia. On March 18, 2014, the so-called agreement on the accession of Crimea and the city of Sevastopol to Russia was signed in the Kremlin. The West did not recognize the annexation in response to which sanctions against Russia were introduced. Ukraine's parliament voted to designate February 20, 2014, as the official date when the temporary occupation of Crimea began.
If you see a spelling error on our site, select it and press Ctrl+Enter