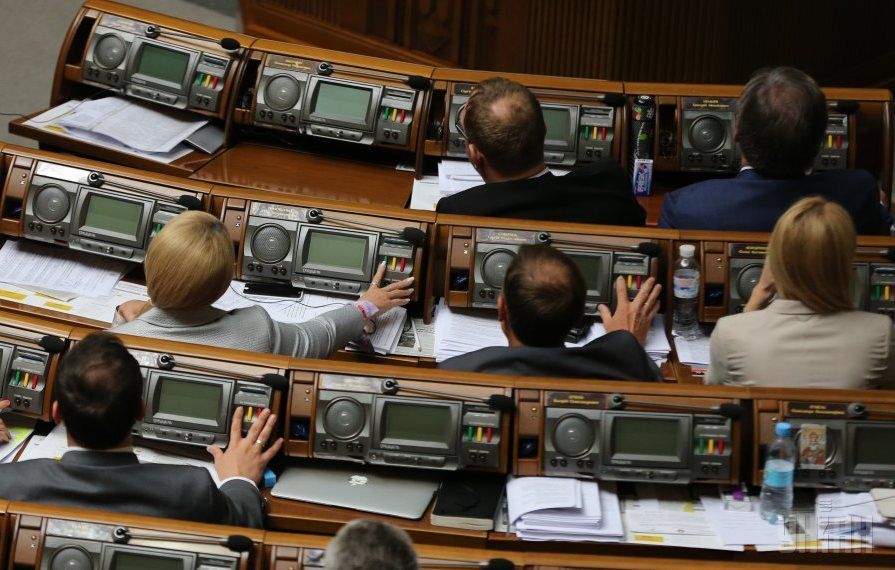 Photo from UNIAN
A mere 31 out of the 297 MPs registered in the session hall voted for respective draft resolution No. 5041, while 102 lawmakers voted against it.
According to the explanatory note to the draft resolution, Avakov had once pledged to create professional and honest police.
Read alsoAvakov's son on charges against him: "Biased political case""However, crime rates for the most common crimes have increased to 30%, and the rate of crimes solved has decreased to 10% compared with the figures for previous years. Only one crime out of 10 is solved in Ukraine," the document says.
The authors of the draft resolution, MPs Serhiy Kaplin and Andrii Nemirovskiy, claim that the Ukrainian law-enforcement agencies under the leadership of Avakov "have demonstrated their inability to ensure security for citizens of Ukraine and fight against criminals."
Moreover, the explanatory note says that the National Anti-corruption Bureau of Ukraine and the Prosecutor General's Office of Ukraine "have confirmed [both] investigations into the unlawful sale of a 18.15 ha land plot in the interests of JSC Investor, which is [reportedly] affiliated to Interior Minister Avakov and facts of infringements during tenders to buy military backpacks where his immediate family members are involved."
"This situation does not contribute to the positive image of the Ukrainian Interior Ministry's performance in society," it concludes.