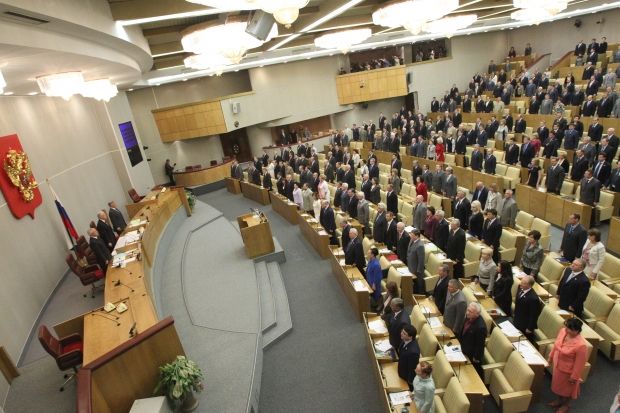 Wikipedia
"Our law on foreign agents doesn't apply to media but since they are taking such measures against our channels in the U.S., we should respond to these unfriendly acts," Vyacheslav Volodin, speaker of the lower house of parliament, said Friday in comments posted on the State Duma's website, according to Bloomberg.
Amendments to the legislation are expected to be submitted and approved next week, he said.
If the law is applied to foreign media, they will become subject to tight scrutiny by officials and must place the words "foreign agent" on all their publications, a label that recalls Soviet-era denunciations of spies and fifth-columnists.
Read alsoRT under scrutiny in U.S. as foreign agent following reports of FBI probing SputnikThe restrictions were criticized by the U.S. and the European Union.
RT's editor-in-chief, Margarita Simonyan, said Thursday that the broadcaster has no choice but to comply with the U.S. Justice Department's demand to register as a foreign agent by Monday. The status, which applies to several state-owned outlets operating in the U.S. including Japan's NHK and the China Daily newspaper, requires disclosure of the media organization's foreign funding.
Read alsoRomania denies license renewal to Russian TV channel over propagandaThe Kremlin-funded channel denies assertions by U.S. intelligence agencies that it acted as a propaganda arm of the Russian government in efforts to influence last year's presidential election. Simonyan said the head of RT's U.S. subsidiary risked detention and the organization's bank accounts could be frozen if it didn't register.