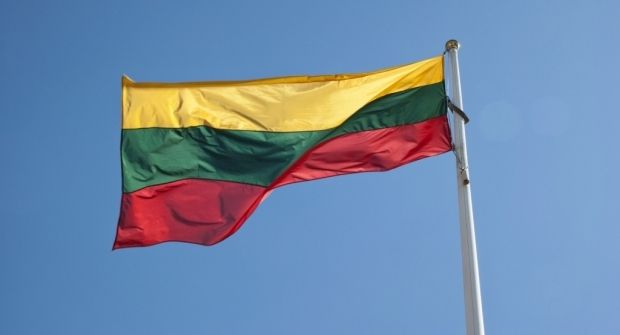 levashove.livejournal.com
According to Kubilius, Lithuanian parliamentarians were "displeased and shocked to learn about the Hungarian government's uncompromising statements." The Hungarian government threatens to prevent Ukraine's rapprochement with EU and NATO unless Kyiv amends the new law on education that forces schools of national minorities to shift to the Ukrainian language of teaching, EurAsia Daily reported.
"We conceive that education of national minorities and their integration into a country's life is always a very sensitive issue that should be resolved through a constructive dialogue. We can see that Ukraine exerts efforts to settle the emerging important problems in that way. Therefore, it is necessary to find solutions acceptable to all parties. However, we are surprised with the ultimatums set by the Hungarian government and its threats to block Ukraine's integration into EU and create geopolitical consequences for that country," Kubilius and his supporters say in their message.
Read alsoHungarian defense minister avoids answering question on Budapest using NATO as blackmail toolThe Lithuanian parliamentarians urge Hungarian politicians to be guided by European values, considering that so much was sacrificed in the fight for freedom in Soviet time, and to keep in mind the Central Europe's slogan "For our and your freedom." Kubilius calls it inadmissible that some new EU countries having historical or current discrepancies with their neighbors threaten to block their efforts to integrate into EU.
"Such statements run contrary to European solidarity, values and goals of united and free Europe," Andrius Kubilius says. The address to the Hungarian parliament was signed by Lithuanian politicians Gediminas Kirkilas, Gabrielius Landsbergis, Rasa Jukneviciene, Audronius Azubalis, Ingrida Simonyte and others.
Earlier, Hungary said it would not support Ukraine on the international arena unless it cancels the Education Law approved this September (the law, in fact, bans teaching in the languages of national minorities in Ukraine). On demand of Hungary, Ukraine's Association Agreement with EU was submitted to the European Union Foreign Affairs Council for revision. An estimated 150,000 ethnic Hungarians live in Ukraine and hold mostly Hungarian passports. Budapest has developed a special program of assistance to compatriots.