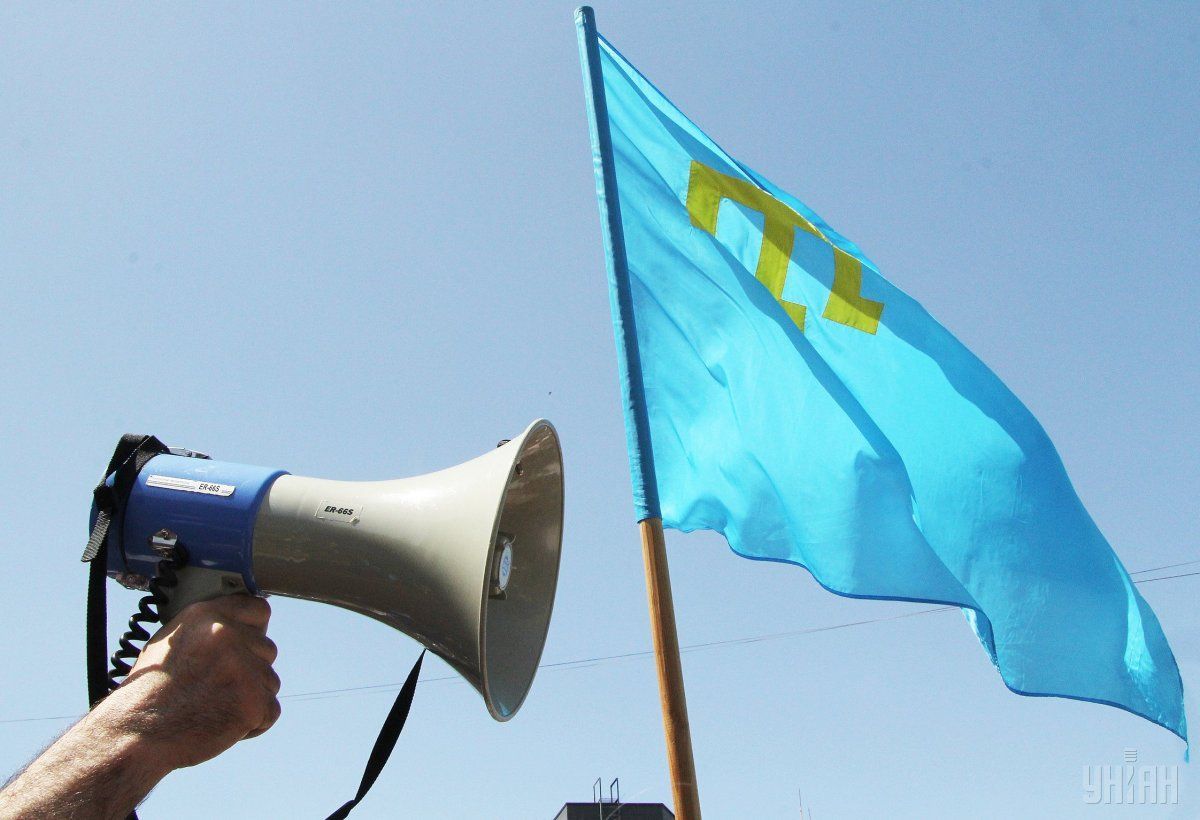 Photo from UNIAN
"Russian authorities in Crimea have relentlessly persecuted Crimean Tatars for their vocal opposition to Russia's occupation since it began in 2014," according to Hugh Williamson, Europe and Central Asia director at Human Rights Watch, RFE/RL wrote. "They have portrayed politically active Crimean Tatars as extremists and terrorists, forced many into exile, and ensured that those who choose to stay never feel safe to speak their mind."
Since Russia's occupation began, Russian authorities and their proxies have subjected members of Crimean Tatar community and their supporters, including journalists, bloggers, activists, and others to harassment, intimidation, threats, intrusive and unlawful searches of their homes, physical attacks, and enforced disappearances. Complaints lodged with authorities are not investigated effectively. Russia has banned Crimean Tatar media and organizations that criticized Russia's actions in Crimea, including disbanding and proscribing the Mejlis, the Crimean Tatar self-governing highest executive body.
In October 2017, Human Rights Watch researchers in Crimea documented criminal prosecutions for separatism against Crimean Tatars who had criticized Russia's actions in Crimea, as well as new and ongoing baseless terrorism-related prosecutions. Researchers also documented detention and fines for Crimean Tatars who peacefully staged single-person pickets to protest the arrest and prosecution of other Tatars. Under Russian law people who want to picket individually are not required to seek official permission.
Read alsoFreed Crimean Tatar leaders vow to return to Russian-held homelandSince 2015, Russian authorities have arrested at least 26 people on charges of involvement with the Islamist movement Hizb ut-Tahrir, banned as a terrorist organization in Russia since 2003 but not proscribed in Ukraine, nor in most of Europe. They were arrested on charges of participating in or organizing a terrorist group, solely for acts – often in private – of expression, assembly, opinion, or religious and political belief that the Russian authorities claim constitute affiliation with Hizb ut-Tahrir. They face from five years to life in prison. The arrests are consistent with Russia's practice of cracking down on Muslims who preach and study Islam outside official guidelines.
Read also"Disputed territory": NYT slammed over "non-Ukrainian" CrimeaAs an occupying power, Russia should respect, unless absolutely prevented from doing so, Ukrainian laws that were in force in Crimea when it commenced its occupation. However, Russia rejects its status as an occupying power and applies its federal laws to Crimea, including criminalizing activity not previously criminalized on the peninsula.
Read alsoUkrainian prisoner Klykh falls into coma in Russian psychiatric hospitalUNIAN memo. Russia annexed Ukraine's Crimea in March 2014 after its troops had occupied the peninsula. An illegal referendum was held for Crimeans to decide on accession to Russia. De-facto Crimean authorities reported that allegedly 96.77% of the Crimean population had voted for joining Russia. On March 18, 2014, the so-called agreement on the accession of Crimea and the city of Sevastopol to Russia was signed in the Kremlin. The West did not recognize the annexation in response to which sanctions against Russia were introduced. Ukraine's parliament voted to designate February 20, 2014, as the official date when the temporary occupation of Crimea began.