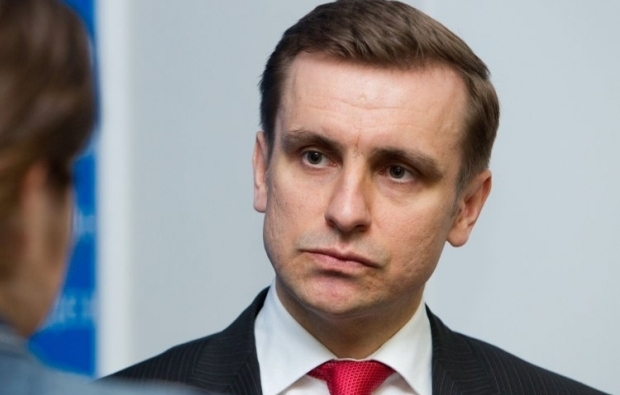 Photo from UNIAN
The environment has changed drastically since 2009, when the policy was launched. The masks are off as the Eastern Partnership now has an open and bitter adversary – Russia, reads Yeliseiev's op-ed for EUObserver.
That adversary has realized the tremendous potential of the Eastern Partnership project to challenge its own revanchist interests. Russia became seized by the transformative impact of EU soft power on its neighbors, and grew fearful about its implications for the authoritarian regime in Moscow.
No surprise that today each Eastern European partner and many EU member states suffer from direct or hybrid Russian aggression in response.
"There is no time for hesitation, appeasement, half-steps, or wait-and-see policies," Yeliseiev wrote.
Read alsoUkraine's defense attache to U.S. tells how Putin's attempts at deception failed in UkraineOne shouldn't allow European values to fade away when Russia comes dangling lucrative gas contracts. Hiding behind current challenges or the low ambitions of other eastern partners is easy. But it is also escapism, and one cannot escape reality in the end.
"Ukraine learned this lesson the hard way," says Yeliseiev. "We are not just a European state but that European state which has paid the highest price for its legitimate aspirations. We are a European nation that has progressed in leaps and bounds on difficult political and economic reforms at a time when we have also had to counter external aggression by Russia's sophisticated armed forces."
The EU association treaty has long symbolized dreams of Ukrainians of a better life in a united Europe. That passion turned into the Revolution of Dignity on the Maidan after the decision of the former Ukraine leader, Viktor Yanukovych, not to sign.
This, in turn, resulted in full-scale Russian aggression in Crimea and hybrid war in Donbas, the region in east Ukraine, where Yeliseiev says he comes from.
Read also"Inflation on Marshall Plans": EC announces not very high level of trust in financing UkraineOver the four past years, 10,000 Ukrainians have paid with their lives for our European choice. "Can one find another example of such sacrifice for those very things that the EU flag is supposed to represent?" the presidential aide wrote.
Ukraine has always been a front-runner on the European agenda in our region and is moving ahead on integration with the EU energy union, the EU digital single market, association with the Schengen free-travel area, and potential integration with the EU customs union.
"We Ukrainians don't ask the EU to fight for Europe in Donbas - we can do the fighting. But the EU should at least say clearly what it stands for," Yeliseiev wrote.
The EU is supposed to stand for the extension of the area of freedom and prosperity, to be a lighthouse for others, to reach out to those who embrace Europe. "That would be the EU that we believe in," the official says.
Read alsoKlimkin: Ukraine must be able to use European bailout plan"What Ukraine ultimately wants is a simple message: "Once you're ready - you're in". Ukraine's task would be to get ready. The EU's task would be to decide if or when Ukraine was ready," wrote Yeliseiev. "This would mean everything to us, and cost nothing to the EU."
"It would be an honest and just step of historic proportions. It would breathe new oxygen into European unity. It would also be a clear demonstration that the EU really is a stronghold of democracy, freedom, and dignity," Yeliseiev concludes.