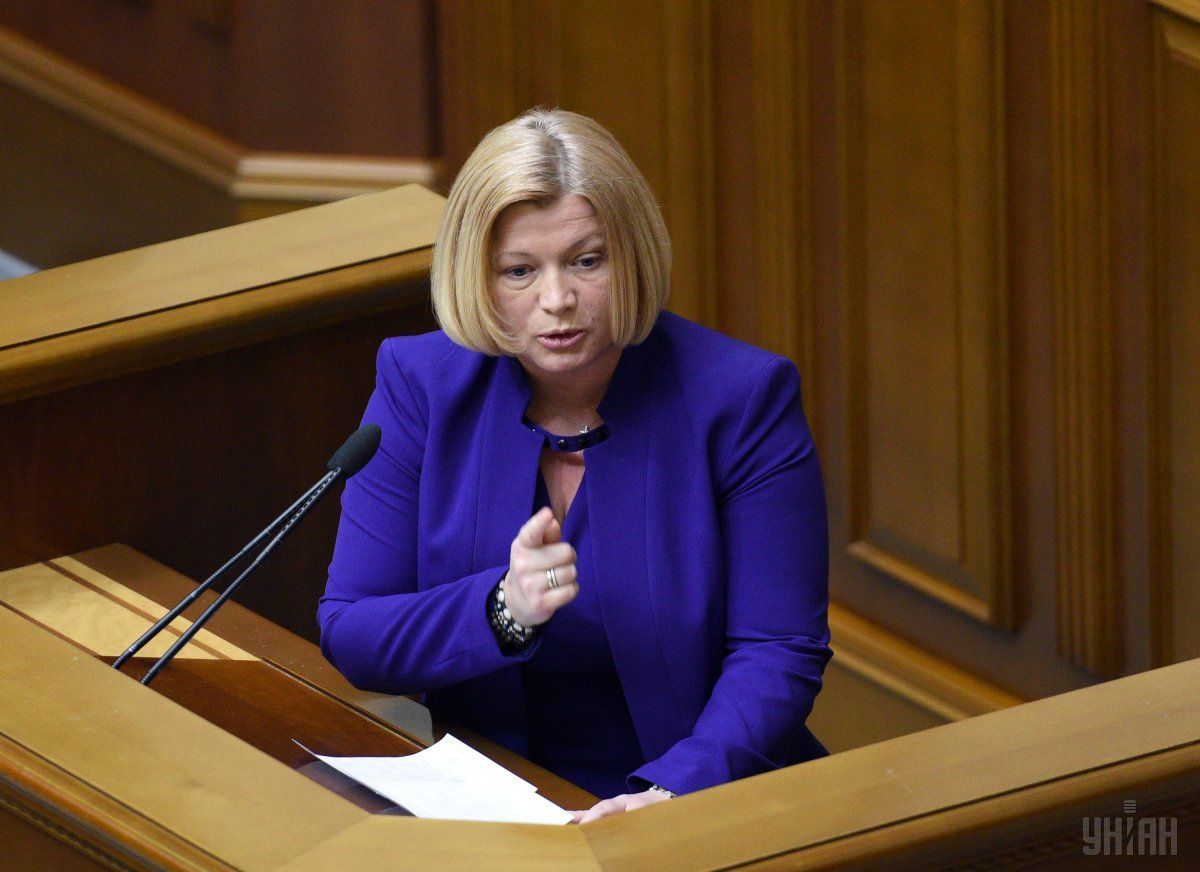 Photo from UNIAN
"Minsk. In the humanitarian subgroup, I urged to immediately unblock the issue of hostage release. After all, it's been 14 months since the latest release," Gerashchenko wrote on Facebook.
 "We are ready to hand over all those whom the Ukrainian legislation allows, to take back confirmed Ukrainians, but we will not fall for blackmail, we cannot release those who are beyond the framework of Minsk agreements - for example, 'Berkut' operatives suspected of killing the Heavenly Hundred heroes," said Gerashchenko.
Read alsoTrump card Moscow keeps up its sleeve: Gerashchenko says Russia blackmails Ukraine with prisoners"I sharply raised the issue of the release of a group of teenagers from Yasynuvata, whose tragic fate has already been highlighted in the UN report on children in conflicts. The guys have been held by militants for 15 months, despite promises to let the kids go home," said Ukraine's humanitarian envoy.
She also noted that the Ukrainian delegation is doing its utmost to free the hostages and have the whole process unblocked as soon as possible.
"I feel sincerely sorry for the people now living in the occupied territories. You can't even imagine, what kind of people are at the helm there today..." Gerashchenko added.
She summed up: "We will free the hostages, liberate the territories. We surely will. I believe in this."
Read alsoRFE/RL: Putin promises to discuss prisoner swap with separatist leaders in Ukraine's eastAs UNIAN reported earlier, on November 14, Gerashchenko said 157 citizens of Ukraine remained in captivity of Russian-controlled militants in the occupied Donbas.
On November 15, Russian President Vladimir Putin claimed he would do his best to have a prisoner exchange with Ukraine carried out.
"I will do all I can and speak with the leadership of the Donetsk and Luhansk republics. I hope what you are proposing will be done as soon as possible,"  Putin said, responding to a request to facilitate the exchange voiced by Viktor Medvedchuk, leader of the "Ukrainian Choice" movement, deemed Putin's political operative in Ukraine.
Read alsoKremlin reports about Putin's phone call with "DPR/LPR" leaders on POW swapLater, he held a phone conversation with the leaders of the occupied territories, which was, in fact, the first acknowledged contact between the Russian president and Donbas militant chiefs.
It should be noted that the Ukrainian party to the Tripartite Contact Group on Donbas settlement in Minsk has repeatedly offered a "313 by 88" hostage swap scheme.