NABU chief facing criminal liability for disclosure of investigation details
The Prosecutor General's Office (PGO) of Ukraine has opened criminal proceedings against Director of the National Anti-corruption Bureau of Ukraine (NABU) Artem Sytnyk because of probable disclosure of investigation details, according to the Ukrainian news outlet Ukrayinska Pravda.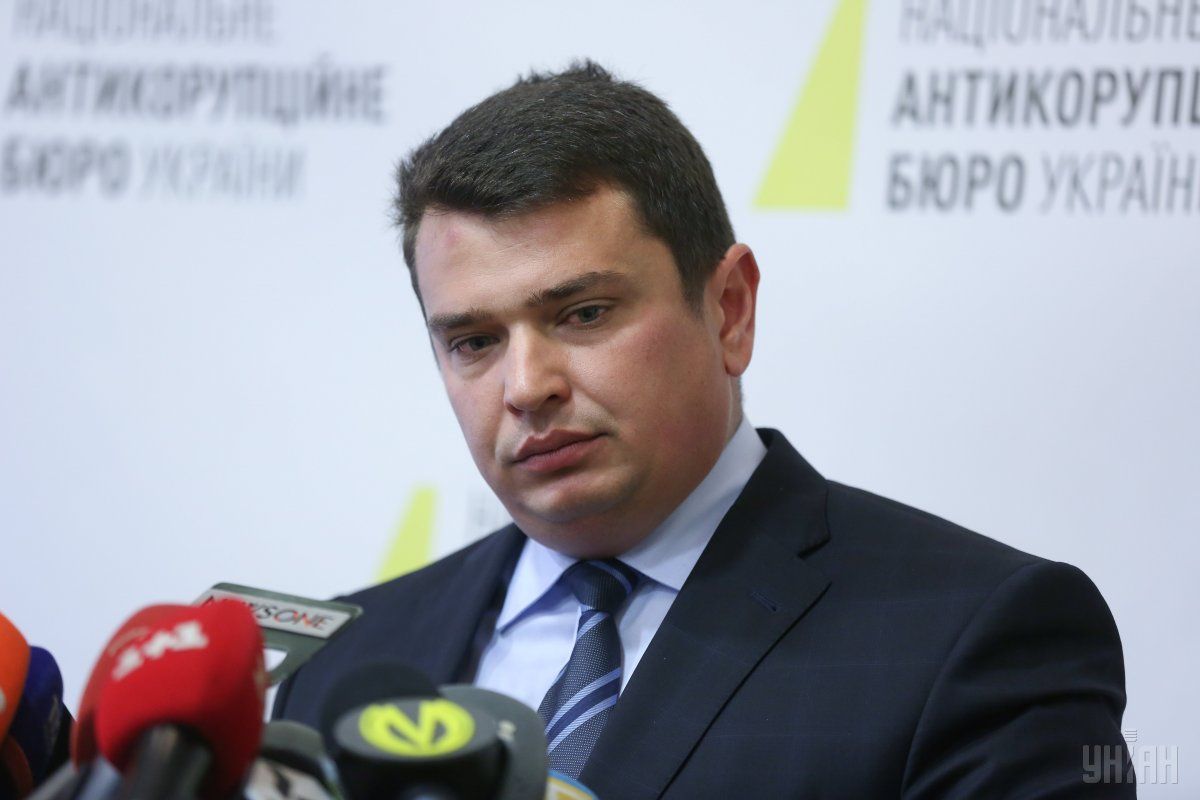 Sytnyk is charged under Article 328 (disclosure of state secrets) / Photo from UNIAN
Sytnyk is likely to be summoned on Friday, November 17, for questioning, Ukrayinska Pravda wrote, referring to its source at the PGO.
Meanwhile, Sytnyk is reported to be outside Ukraine, visiting Portugal on an official trip.
Read alsoNABU signs Memorandum of Understanding with FBIThe PGO opened the criminal case on the basis of an audio tape posted on the Internet where a man whose voice resembles Sytnyk's tells journalists about details of some notorious crimes.
At a meeting of the Ukrainian parliament's Anti-Corruption Committee on Wednesday, November 15, MP Anton Gerashchenko called on the PGO to open a criminal case and examine the tape.
The Ukrainian media outlet the Insider reported that the criminal proceedings had been initiated by MP from the People's Front, member of the parliamentary committee for European integration Olena Masorina.
Sytnyk is charged under Article 328 (disclosure of state secrets), which, depending on the severity of consequences, foresees imprisonment for 2-5 years or 5-8 years, without or with a ban on work on certain positions or on participation in certain activities for up to three years.
If you see a spelling error on our site, select it and press Ctrl+Enter