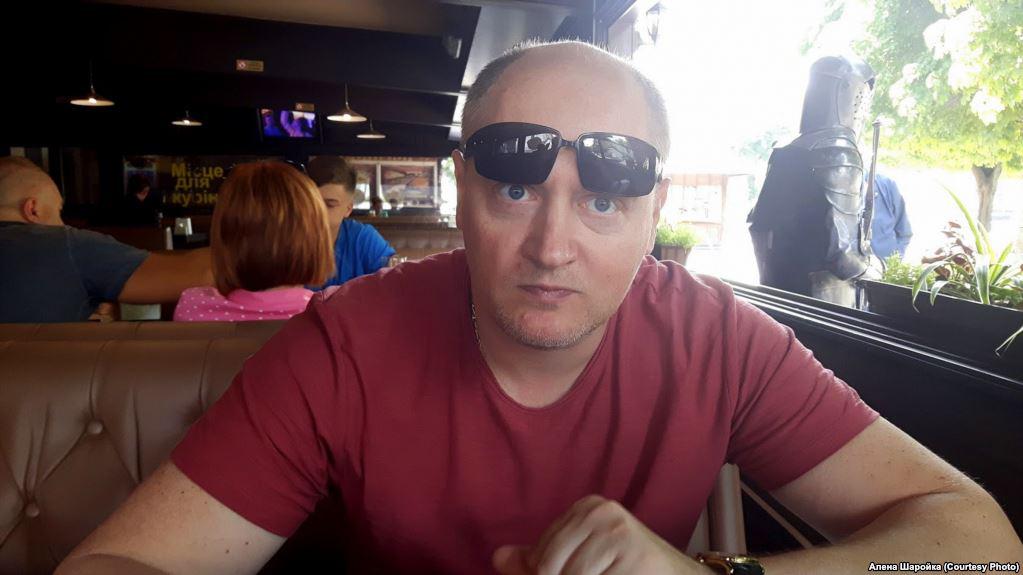 Radio Liberty
"On November 20, Belarusian mass media distributed the statement of the official representative of the State Security Committee [KGB] of the Republic of Belarus on the involvement of Ukrainian journalist Pavlo Sharoiko in the creation of a human intelligence network and intelligence gathering on the territory of the Republic of Belarus," reads the statement by the Ukrainian military intel.
"Also the statement notes that Pavlo Sharoiko admitted to being an operative of the Main Intelligence Directorate of the Ministry of Defense of Ukraine. The communications office of the Ministry of Defense of Ukraine is authorized to declare that the said report is false. Pavlo Sharoiko served in the MID of the Ukrainian Defense Ministry as the head of its press service. In 2009, he was dismissed from military service for health reasons. After he quit, Sharoiko worked as a journalist of Ukrainian media, that's according to his qualification, including working as a correspondent in the territory of the Republic of Belarus," the statement says.
As UNIAN reported earlier, on November 17, it was revealed that the KGB of Belarus detained in Minsk on October 25 a correspondent of UA: Ukrainian Radio in Belarus, former UNIAN correspondent in Minsk, Ukrainian citizen Pavlo Sharoiko. According to Ukrainian Ambassador to Belarus Ihor Kizim, Sharoiko is accused of espionage and kept in custody at the KGB remand prison.
Read alsoUkraine NGO reveals details of Ukrainian journalist Sharoiko's detention in BelarusToday, November 20, the KGB of Belarus announced it had "convincing evidence of espionage activities" by Sharoiko in Belarus, claiming he had created a human intelligence network in the country.
A KGB official told a Minsk briefing on Monday that "an active operative of the Main Intelligence Directorate of the Ministry of Defense of Ukraine Pavlo Sharoiko" had been detained.
"Taking into account his experience of working as the head of the press service for the MID of the Ministry of Defense, he was assigned the post of correspondent of the public national TV and radio company of Ukraine as a cover-up. In Belarus, Sharoiko created an agent network from among the Belarusian nationals, who, for a monetary reward, acted on his assignments to collect intelligence in the military and political sphere," the KGB official said.
During the search, copies were allegedly found of Sharoiko's intelligence reports he had earlier "sent to the headquarters," said the KGB spokesman.
Read alsoUkraine's Deputy PM: Belarus' friendship assurances hypocritical amid arrests of Ukrainians In addition, he said, while collecting secret materials, a Belarusian national was detained, who had allegedly acted in favor of Ukraine on Sharoiko's requests.
The KGB says the Belarusian man has plead guilty, confirming that, on the instructions of the Ukrainian military intelligence and for a certain reward, he was collecting and transferring data on the defense capabilities of the Republic of Belarus.