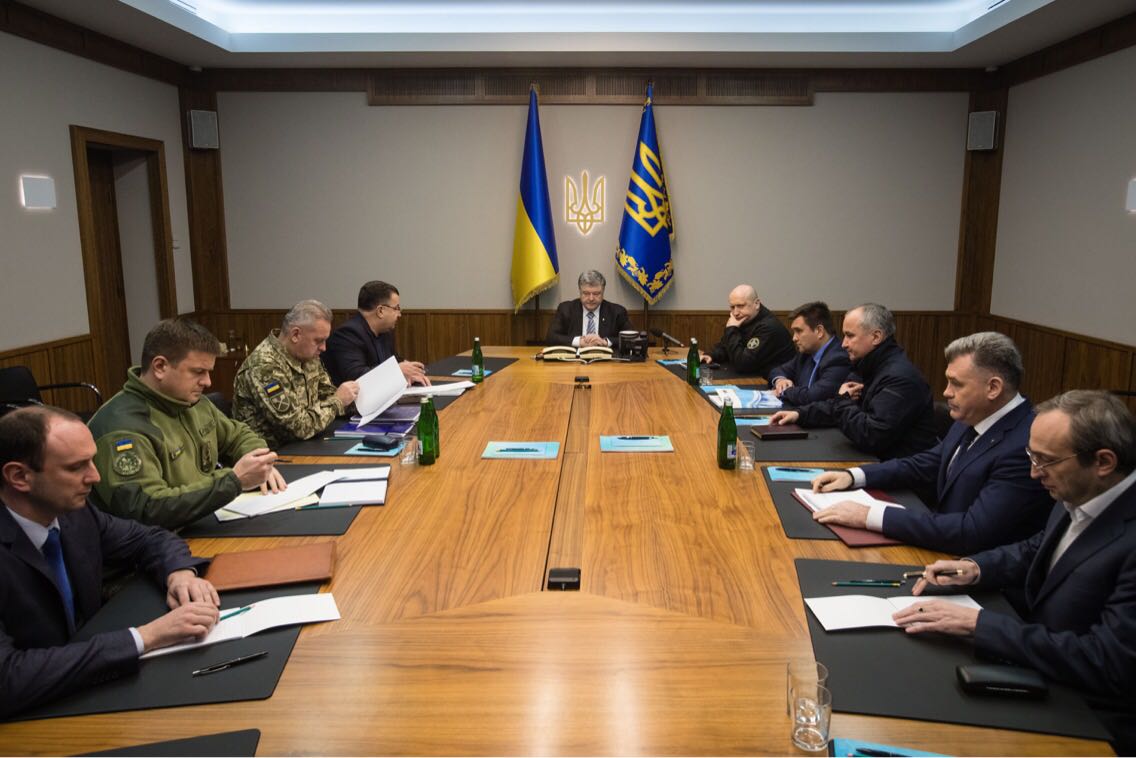 president.gov.ua
The head of state was briefed on the latest developments by chief security officials, in particular concerning the illegal crossing of the Ukrainian border by a group of Russian tanks in the Krasnodon district of Luhansk region, as well as the increased incidence of provocations by militants.
"In connection with the increase in the number of Russian military, as well as the more active moves by mercenaries, the Ukrainian Armed Forces are ready for any developments to ensure the safety of civilians," the president stressed.
As UNIAN reported, on November 21, an armored personnel carrier and a group of armed men without insignia, some are equipped with hand grenade launchers, took positions outside the headquarters of the former Ministry of Internal Affairs in the center of the Russian-occupied city of Luhansk.
Read alsoMassive military convoy seen entering "coup-hit" Luhansk, apparently from "DPR" (Video)On November 20, the self-proclaimed leader of the so-called "LPR", Igor Plotnitsky, dismissed the "interior minister", Igor Kornet. In turn, Kornet refused to obey the order.
TV broadcast and internet access were reportedly blocked across the city, according to local residents' postings on social networks.
Later, Kornet publicly defied his dismissal.
Read also"LPR" possible coup: Luhansk center reportedly seized by "foreign" militants (Video)However, Plotnitsky said that today's "putsch" in Luhansk was "an attempt by certain structures of the Ministry of Internal Affairs to appeal the court ruling, adding that Kornet's statements "have no legal effect."
Luhansk residents uploaded on YouTube a video showing a massive military convoy entering the city, apparently from the neighboring "Donetsk People's Republic".