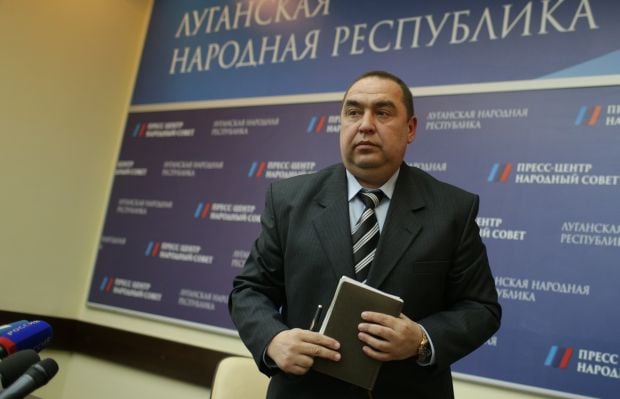 ghall.com.ua
"According to my sources, the ringleader of Luhansk terrorists Igor 'Plotva' Plotnitsky fled to Russia. Spiders in a jar continue to devour each other," Shevchenko wrote on Facebook late Tuesday, November 21.
Read alsoRussian tanks in occupied Luhansk: Poroshenko holds emergency meeting of war cabinetEarlier, RBC news agency, referring to its own source from the entourage of Vladislav Surkov, Putin's top aide supervising the Donbas issue, wrote that in the conflict between Igor Plotnitsky and the "interior minister" (whom he dismissed) Igor Kornet, the Kremlin chose to side with the latter.
However, Plotnitsky is not threatened with resignation, he is rather given a "last chance", the publication suggests.
The political crisis in the area is" the process of establishing a model of controlled management by Moscow," the source said, adding that the Kremlin has supported Kornet in the conflict, but that Plotnitsky will not be removed from power yet, according to another source close to the presidential administration.
Read alsoMassive military convoy seen entering "coup-hit" Luhansk, apparently from "DPR" (Video)"While Donetsk is independent of the Kremlin, and in fact their relationship can be described as an unobtrusive protectorate, in the Luhansk case, Moscow decided to adjust certain processes in the republic and increase its influence," said a source close to the presidential aide.