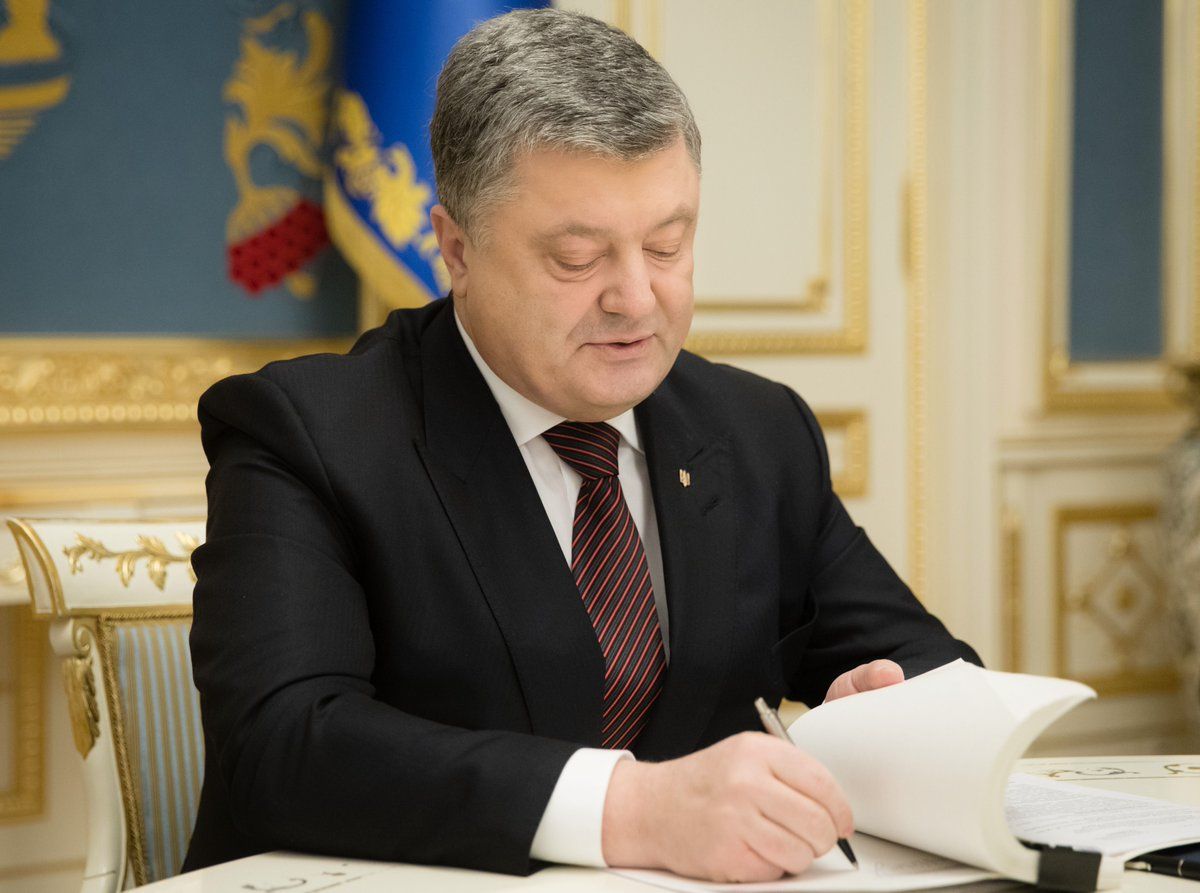 president.gov.ua
During his meeting with the newly-appointed official, Poroshenko said: "I congratulate you on this victory. This is a very responsible position. This is part of my reform of the prosecution bodies."
According to the president, the Constitution said that starting 1996, the prosecutor's office was supposed to abandon functions of the investigation. "In fact, this process of bringing the prosecutor's office to European standards has lasted 21 years," he said.
Read alsoNABU investigating Prosecutor General's possible illegal enrichmentThe head of state said: "I am absolutely convinced that you must ensure the complete independence of the State Bureau of Investigation." Poroshenko noted that, in addition to appointing the head of the Bureau, the selection committee also recommended candidates for deputy head positions.
"I hope that the competitive selection of investigators will also ensure high level of professionalism, transparency, and independence of this body as well as each of its agents. That's for us to be able to claim that this is a completely new format of the Ukrainian law enforcement system," the president said.
"I sincerely wish that this reform, which I initiated, really had a key indicator, people's trust; that those who committed crimes be punished; that there be no political, economic or other reasons to initiate or close cases; and that these cases, dealt with by the new system, will bring the criminals to jail, while honest citizens could clearly expect that their rights be protected," Poroshenko said, adding that all conditions had been created for the independence of the SBI director.
Read alsoUkraine's State Bureau of Investigation completely replaces PGOAs UNIAN reported earlier, Ukraine's parliament passed a bill on the SBI on November 12, 2015. Under the law, the SBI's chief shall be appointed by the president of Ukraine after the prime minister nominates a candidate selected by a selection committee.
The SBI's director is authorized to appoint and dismiss his deputies after nomination by the selection committee.  
Read alsoEx-tax chief Klymenko charged with treasonIn March 2016, Ukraine's Cabinet of Minister approved members of the SBI Staff Selection Commission, which consists of three members from the president, the parliament and the government each. Poroshenko announced on September 7, 2017, that the SBI director should be appointed before November 20.
The State Bureau of Investigations is authorized to investigate crimes that are currently under the PGO's jurisdiction, namely, crimes committed by high-ranking officials, civil servants, judges and law enforcement officials, except for those that are within the National Anti-corruption Bureau's authority or war crimes.