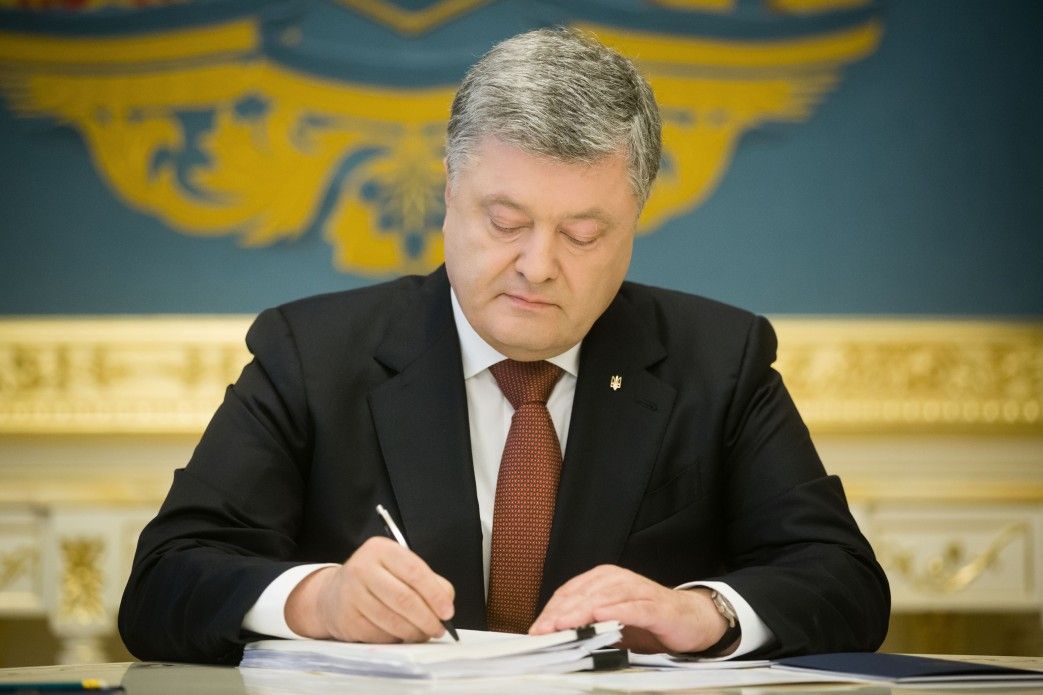 president.gov.ua
Citizens were polled by the Social and Marketing Research Center (SOCIS), Kyiv International Institute of Sociology, Rating Sociological Group, and the Razumkov Center.
"If the presidential election were held on the next Sunday, Petro Poroshenko would see the greatest support: 16.1% of respondents are ready to vote for him. The second and third positions are occupied by Yulia Tymoshenko (14.4%) and [leader of a Ukrainian rock band, former MP] Svyatoslav Vakarchuk (12.1%)," the results say.
Other potential candidates "performed" as follows: Yuriy Boyko and Anatoly Hrytsenko both got 9.3%, Vadym Rabinovych had 7.9%, while Oleh Lyashko got 7.5%.
It is reported that the calculations were made based on opinions of respondents who have determined their choice and will take part in voting (imitation of elections). In total, about 21% of voters have not yet decided whom to vote for, while 18% do not plan to go cast their ballot.
During the survey, respondents were also asked to make their own forecast of who will become the next president of Ukraine. The most likely winner in the next presidential election, the respondents say, is Petro Poroshenko (19.2%). Another 10.1% believe it will be Yulia Tymoshenko, the poll says.
Read alsoOver 92% of Ukrainian citizens consider themselves ethnic Ukrainians – surveyHowever, a significant part of the respondents (42%) said they could not predict who exactly would become the next Ukrainian president.
*** A nationwide sociological survey was conducted from October 28 to November 14, 2017 by the joint efforts of four sociological companies, applying a face-to-face interview method.
Some 20,000 respondents were polled across all regions of Ukraine (excluding Crimea and the occupied areas of Donetsk and Luhansk regions).
Read alsoRating of Ukrainian opinion leaders in social networks: Rockstar Vakarchuk overtakes PoroshenkoThe sample is representative of the population of Ukraine over the age of 18 on such indicators as sex, age, type of settlement, and area of residence.
Statistical sampling error remains under 0.7% with indices close to 50% and under 0.4% with indices close to 10%.