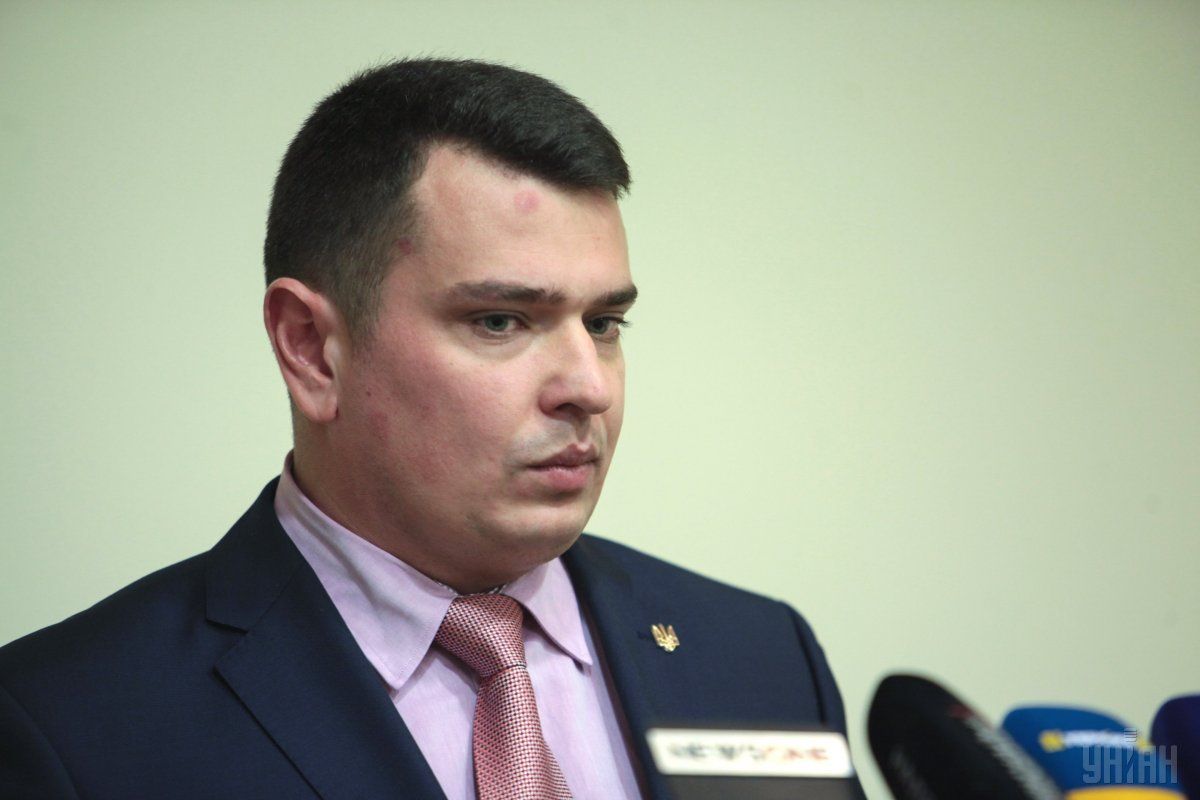 Photo from UNIAN
The now very public sparring includes leaked tapes and a detective being locked against his will in a Kyiv flat. In the latest salvo, the chief prosecutor took aim at the former Soviet republic's main graft-busting agency, which fired back by saying it's investigating the source of his wealth, Bloomberg said.
"It's not important how we treat each other personally – it's important what joint results we show," Artem Sytnyk, who heads the National Anti-corruption Bureau, told a parliamentary committee this week. "It's not the first investigation against our employees and I'm sure it's not the last."
Read alsoNABU chief facing criminal liability for disclosure of investigation detailsThe timing is far from ideal. Already criticized for reneging on pledges to tackle graft, Ukrainian officials are in Brussels for Friday's European Union Eastern Partnership summit where the bloc fosters ties with some of the continent's ex-communist contingent. Four years after events at a similar gathering ignited Ukraine's second pro-EU revolt in a decade, fatigue is setting in as those who replaced the Russian-backed government fail to uphold promises.
As a result, Ukraine is struggling to achieve a clear commitment from the EU that it can eventually become a member. A push together with Lithuania to tap a wider pool of donors, targeting $5 billion a year beyond its existing $17.5 billion bailout, stands little chance at present.
"Many in the West have long doubted Ukraine's ability to fundamentally reform itself, and they'll feel vindicated by this development in the law-enforcement agencies," Joerg Forbrig, a Berlin-based senior fellow at the German Marshall Fund, said by email. "Repeated setbacks in the reform process reduce Western willingness to support Ukraine financially. But cutting Western aid is the best recipe for halting Ukraine's reform process."
To break free from Russia's orbit, Ukraine signed association and trade pacts with the EU in 2014, pledging to overhaul its institutions and align with the bloc's standards, even as it battles Kremlin-backed insurgents in its easternmost regions. The IMF program, stalled over delays to key reforms, outlined steps to remake the ex-Soviet economy. The U.S. and the European Union are among donors that provide extra bilateral financing.
Other ex-Eastern Bloc nations have signed association agreements with the EU – Moldova and Georgia will also attend this week's summit. Along with Ukraine, they've been rewarded with visa-free travel to the bloc. But none has been given a clear road to membership. While Croatia joined the EU in 2013, Brexit and the refugee crisis have made following suit trickier.
That's not deterring Ukraine. President Petro Poroshenko calls accession "the ultimate goal." His deputy chief of staff, Kostiantyn Yeliseyev, said that telling Ukraine it could join when it met the bloc's standards "would mean everything to us" and cost the EU nothing.
For now, officials in Brussels say creating an anti-corruption court – an IMF requirement on which Poroshenko has blown hot and cold – is a priority. While progress has been made to tackle graft, further efforts demand cooperation between law-enforcement bodies, Hugues Mingarelli, head of the EU delegation to Ukraine, said by email.
Preparations to set up the anti-corruption court will need to be stepped up in the coming weeks as Ukraine targets a resumption of IMF financing in the first quarter of 2018. The law-enforcement spat follows other discouraging signals, from harassment of transparency activists to an ongoing probe into reformist Finance Minister Oleksandr Danyliuk.
The latest confrontation "shows that in Ukraine there are both forces that push for the reform of the justice system and forces that are opposed," Paul Ivan, senior analyst at the European Policy Centre in Brussels, said by email. Despite corruption being a major motivation for Ukraine's most-recent revolution, "the fight to reform the country is far from being over."