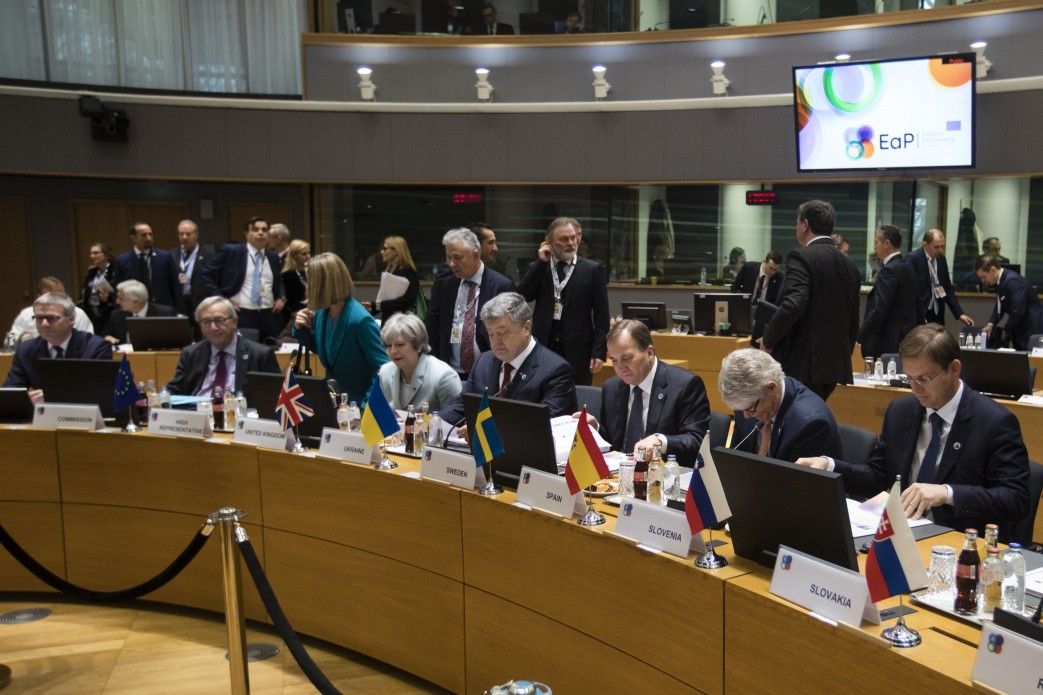 president.gov.ua
"Let's not see the EaP as a way to prevent the countries of the region from aspiring EU membership," the president said, according to his press service.
"As long as the EU is an etalon of success – nations will want to be a part of it," he said.
According to the Ukrainian leader, the EU "should defend itself from those who defy it".
He is positive that each EaP country "sees this cooperation in its own unique way."
"My country is looking (first and foremost) at so-called 'Four Unions' – Energy Union; Digital Single Market; Customs Union and association with the Schengen area," said the Ukrainian president.
"We want more Europe in Ukraine. These four paths seem to be the right way for now. Yet we want to look beyond "now". Not because we want favors in advance, but because Ukrainians deserve a goal," Poroshenko said.
The president emphasized that "no one pays a higher price" for rapprochement with the EU than Ukraine.
Read alsoPoroshenko: Russia's occupation of Crimea, part of Donbas "arrogant slap" in face of int'l law, EU"So, let's look to future with courage, not fear. Let's base our partnership on: smart differentiation, not rigid uniformity; common values, not technocratic short-sightedness; brave ambitions, not clumsy excuses," the president said, addressing the plenary session's participants.
Read alsoFinal Declaration of Fifth EaP Summit releasedAs UNIAN reported earlier, on November 24, the Fifth Eastern Partnership Summit started its work in Brussels, at the level of heads of state and government.