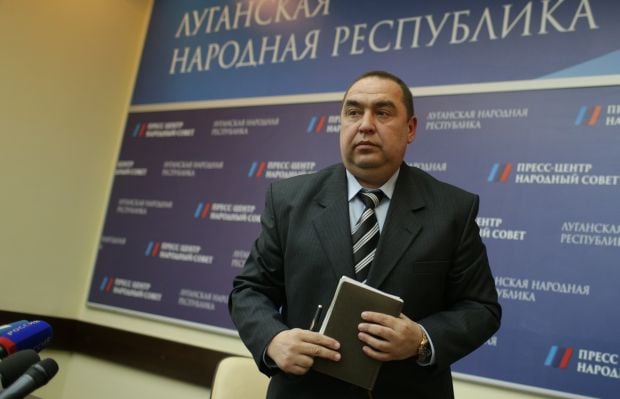 ghall.com.ua
Plotnitsky has not publicly released any formal resignation statement, while the corresponding announcement was made by one of the so-called "ministers" of the militant-held territory in eastern Ukraine.
"Igor Venediktovich Plotnitsky resigned citing health conditions. Numerous war wounds and consequences of contusion played their role. According to his decision, I will be fulfilling the duties of the 'head of the Republic' until the upcoming elections," said Leonid Pasechnik, the so-called 'minister of state security of the LPR".
As UNIAN reported earlier, on November 21, a conflict escalated in Luhansk between the leaders of the "LPR" militants, Igor Plotnitsky and Igor Kornet, while other groups militants controlled by the neighboring "DPR" leader Alexander Zakharchenko, and forces of the Russian FSB security services also joined confrontation.
Read alsoRussian tanks in occupied Luhansk: Poroshenko holds emergency meeting of war cabinetOSCE Special Monitoring Mission's observers recorded a significant amount of military equipment and armed men in the center of Luhansk blocking main roads and cordoning off administrative buildings. Ukrainian Foreign Minister Pavlo Klimkin said that the showdown in Luhansk is underway, not only between local gangs but also Russian special services.
Read alsoPlotnitsky's escape leads to speculation about "LPR"-"DPR" merger – NGOOn November 23, Zoryan Shkiryak, the advisor to the Ukrainian Interior Minister, informed that Plotnitsky had fled Luhansk for Russia, while 1,000-strong regular units of the Russian Army entered the city, including special forces of the GRU [military intel] and special forces of the Russian interior ministry, along with heavy military equipment: tanks, armored personnel carriers, and artillery units.