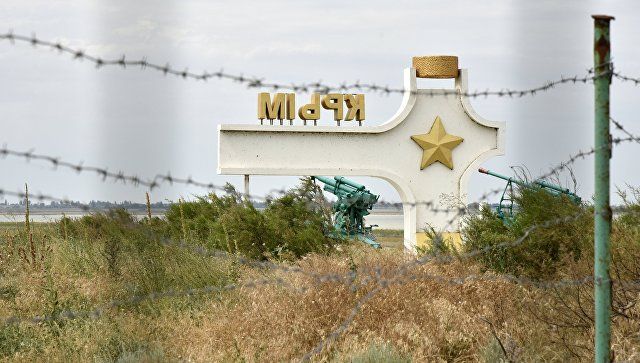 An illustrative image / REUTERS
The first claims can be presented as early as next year, so-called head of the expert council on international and legal affairs under the "Crimean government" Alexandr Molokhov said, RIA Novosti reported.
Read alsoEU slaps sanctions on top official in Ukraine's Sevastopol – media"The work is underway, and we will definitely do it if not this, then next year. We're working in two directions. Firstly, this is the challenging of personal sanctions. Here we want to choose a person who has unreasonably been subject to the sanctions. It's still in the pipeline," he said.
The second direction where the lawyers have been working is challenging sanctions against Crimea in general. "The difficulty here is that we will have to sue abroad, in Luxembourg's European Court of Justice, which is quite costly. This issue has not been resolved yet," the official said.