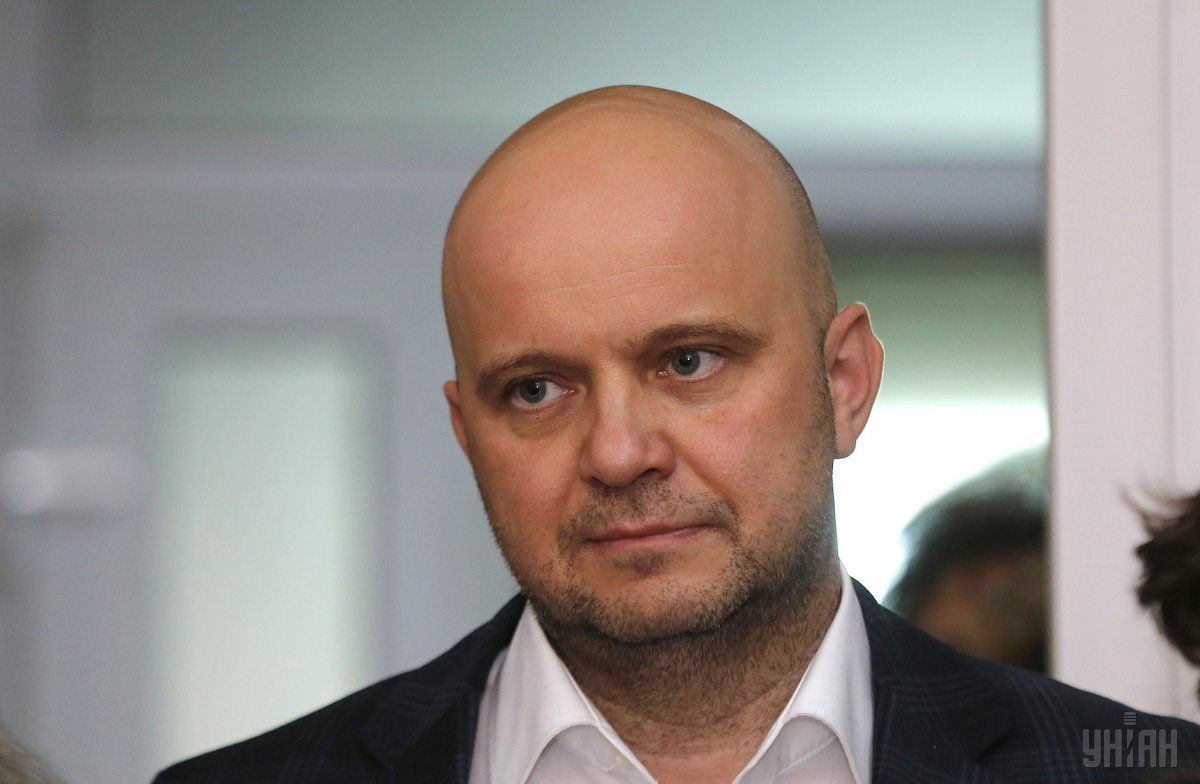 Tandit says Ukraine is ready for a compromise in POW swaps / Photo from UNIAN
"We are ready to discuss the [POW] lists. We have not made any changes to the list with 306 persons. All these persons [on that list] committed crimes against the integrity of Ukraine, their lists were submitted by the self-proclaimed republics in Donbas (the so-called ORDLO). Some 74 Ukrainian hostages are at stake... This is a very serious effort, we hope that the [POW exchange] process will in fact resume soon. We will not speak about the timeframe. Ukraine is ready for this process in order to transfer those people there under laws in effect," he said, Channel 112 Ukraine reported.
Meanwhile, the whereabouts of 96 Ukrainian prisoners in Donbas are known at the moment, he said. The Ukrainian side is ready for any compromise in negotiations with representatives of the ORDLO to ensure the return of all Ukrainian hostages home, he added.
Read alsoNew "LPR" leader says he won't block POW swaps with Ukraine"Each of these persons on the [militant] list has certain status. It took long from the moment when the story began to unfold, and many of those on the list have been either released under the current legislation or brought to trial. However, all our hostages have no status there, i.e. decisions are made in Moscow, orders are issued, and they can be released the next day. We are ready to get them back at any time," he explained, adding that there is a certain procedure in Ukraine "which we are also ready to apply."
According to Tandit, details of the exchange of hostages and POWs will be discussed at talks in Minsk on November 29. "The SBU and the Center for the Release of Hostages will ensure the speedy transfer of these people [militants] there. We are ready for any compromise," he said.
As UNIAN reported earlier, Russian President Vladimir Putin on November 15 told his Ukrainian political operative Viktor Medvedchuk that he would "do everything in his power" to facilitate an exchange of prisoners between militants in Donbas and the Ukrainian government.
Putin was reported to have held a telephone conversation with the leaders of Russian-backed militants in Donbas in what appears to be the first ever Kremlin-confirmed communication with the militant chiefs.
Member of the Minsk Trilateral Contact Group's humanitarian subgroup and First Deputy Parliament Speaker Iryna Gerashchenko said in turn that 162 Ukrainians had been held captive in occupied Donbas as of November 24. The whereabouts of 94 of them were established.