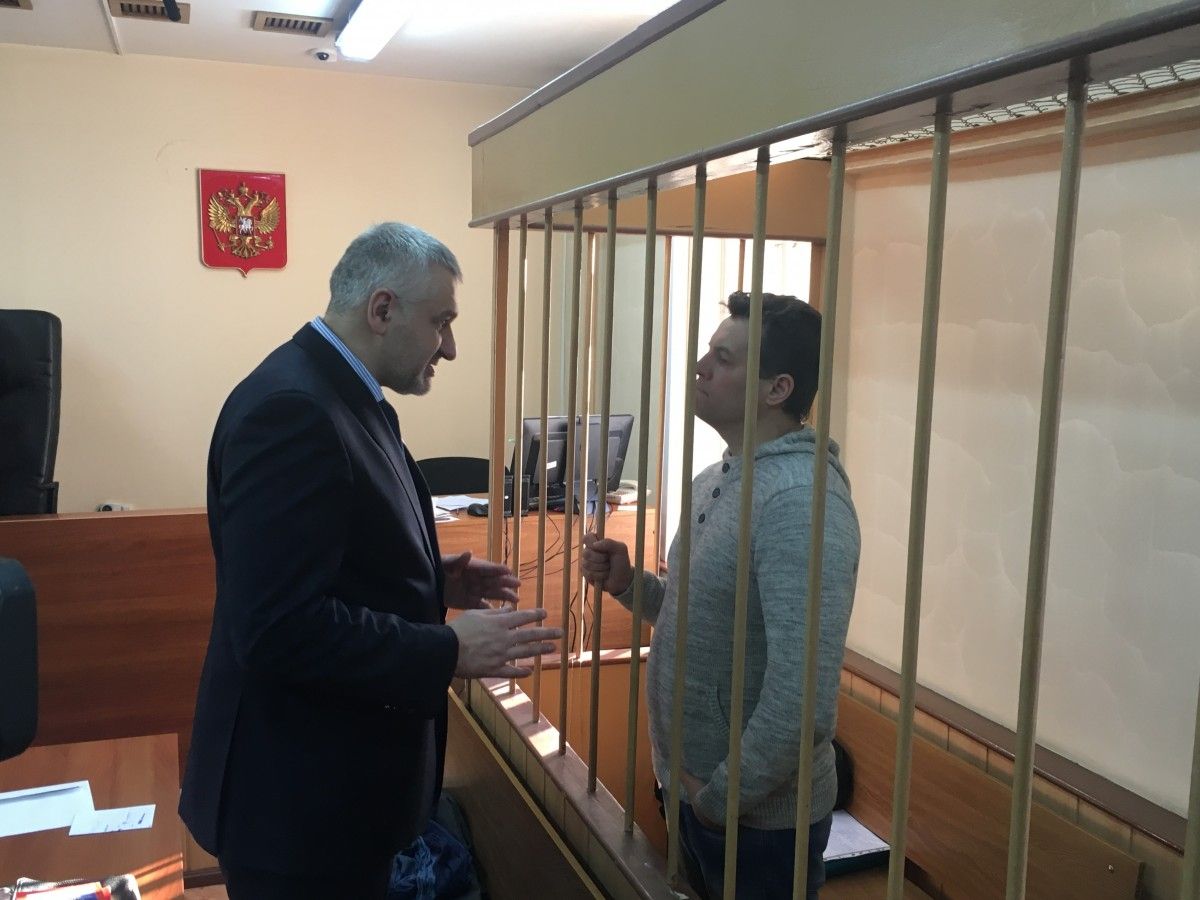 Photo from UNIAN
The court ruling was announced following a closed hearing as the case has been classified from the very start.
The Ukrainian journalists and the consul of Ukraine were allowed attending the courtroom only during the verdict announcement.
Read alsoU.S. Mission to OSCE urges Russia to drop charges against Ukrainian journalist Sushchenko"Remand in custody of Roman Volodymyrovych Sushchenko shall be prolonged for two months – up to 16 months in total, until January 13, 2018," judge Suvorov said, voicing the verdict.
Sushchenko's lawyer Mark Feygin clarified that the judge had messed up a date in his oral address as the actual verdict extended the defendant's detention period until January 30.
While in a courtroom Sushchenko said that his lawyer Feygin had been under pressure, aimed at depriving thr journalist of defense capacities in the Russian courts.
Read alsoUkrainian journo's spy case in Belarus falling apart over insoluble contradictions - mediaHe also sent greetings to his family and stressed that he was generally alright.
As UNIAN reported earlier, the Russian Federal Security Service (FSB) on September 30, 2016, detained an Ukrinform correspondent, Roman Sushchenko, in Moscow, labeling him a "Ukrainian intelligence operative" who allegedly "deliberately collected classified information on activities of the armed forces and the national guard of the Russian Federation."
Sushchenko was officially charged with espionage.
September 25, 2017, Moscow's Lefortovo district court extended the arrest of the Ukrainian journalist until November 30.
Read also#PointlessWaiting flash-mobs held in airports worldwide for Ukrainian political prisoners in RussiaOn October 21, Feygin said that the investigation into the Sushchenko case had been completed.
"We have read two volumes [of the case] out of ten. According to the FSB, Roman collected information about a Russian military incursion into Ukraine," the lawyer said.
On November 10, the Moscow court found it legitimate to extend the arrest of Sushchenko until November 30.