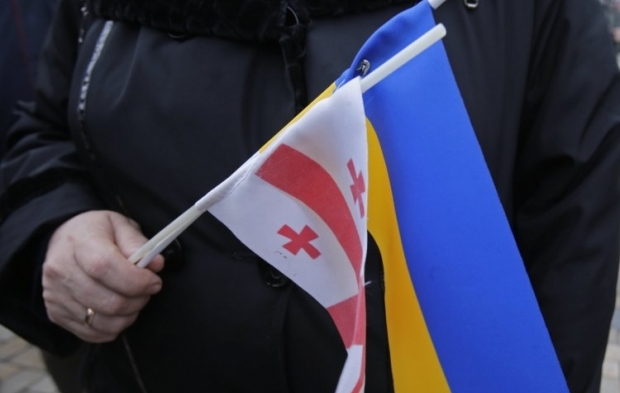 Photo from UNIAN
The Speaker of the Parliament of Georgia stressed that the official Tbilisi is steadfast in protection of the territorial integrity of Ukraine, and strongly condemns the annexation of Crimea and aggression against Ukraine as this geopolitical aspect is common to both countries.
"Our concern is shared which is occupation of territories. Meanwhile, we have chosen the same path - towards European integration and rapprochement with NATO," emphasized Irakli Kobakhidze, "Therefore, today, I think we must use all available platforms, above all international, to protect our common interests."
Read alsoUkraine's PM Groysman arrives in Georgia to discuss cooperationThe Head of Government of Ukraine agreed with his interlocutor, adding that relations between the two countries are of strategic importance. "This is an essential basis for deepening partnership in the future," said Volodymyr Groysman.
"We are setting a challenge of doubling the trade turnover up to $1 billion," said Volodymyr Groysman.
Read alsoDanish millions going to bolster Ukraine and Georgia - mediaHe briefed the Georgian party on the progress of reforms in Ukraine and on the Government's agenda for 2018. "We have opened up opportunities for change and will further advance along this path," the Head of Government of Ukraine concluded.