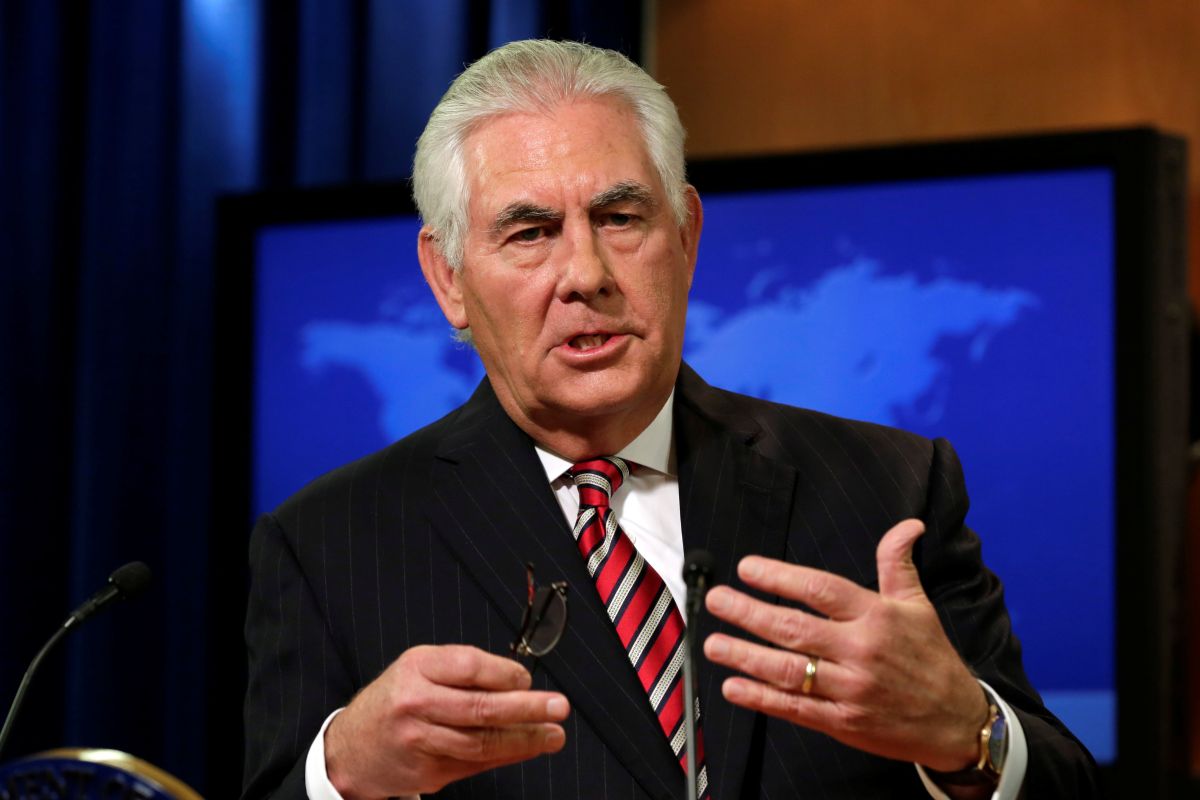 REUTERS
"We are committed to the success of an independent and whole Ukraine. However, Ukraine's future depends also on winning its internal struggle and implementing a broad range of economic, justice, security and social sector reforms," he said in remarks on "The U.S. and Europe: Strengthening Western Alliances" at a Washington think tank, The Wilson Center, on November 28.
"We encourage Ukraine to continue building capable, trustworthy institutions that will reduce and eventually eliminate corruption, strengthen their judicial system and deliver economic prosperity to her citizens," he said.
As UNIAN reported earlier, during his latest visit to Kyiv on July 9, 2017, Tillerson said at a joint press conference with Ukrainian President Petro Poroshenko that he was satisfied with the progress in Ukraine's implementation of a number of reforms.
"I want to recognize tremendous progress that has been made by the Ukrainian government in the reforms over the past three years now, and it's evident in the economic performance as well which I find quite encouraging," the U.S. State Secretary said then. "I know there's more to do and I know you're committed to continuing those reforms to strengthen Ukrainian security but also economic performance as well."