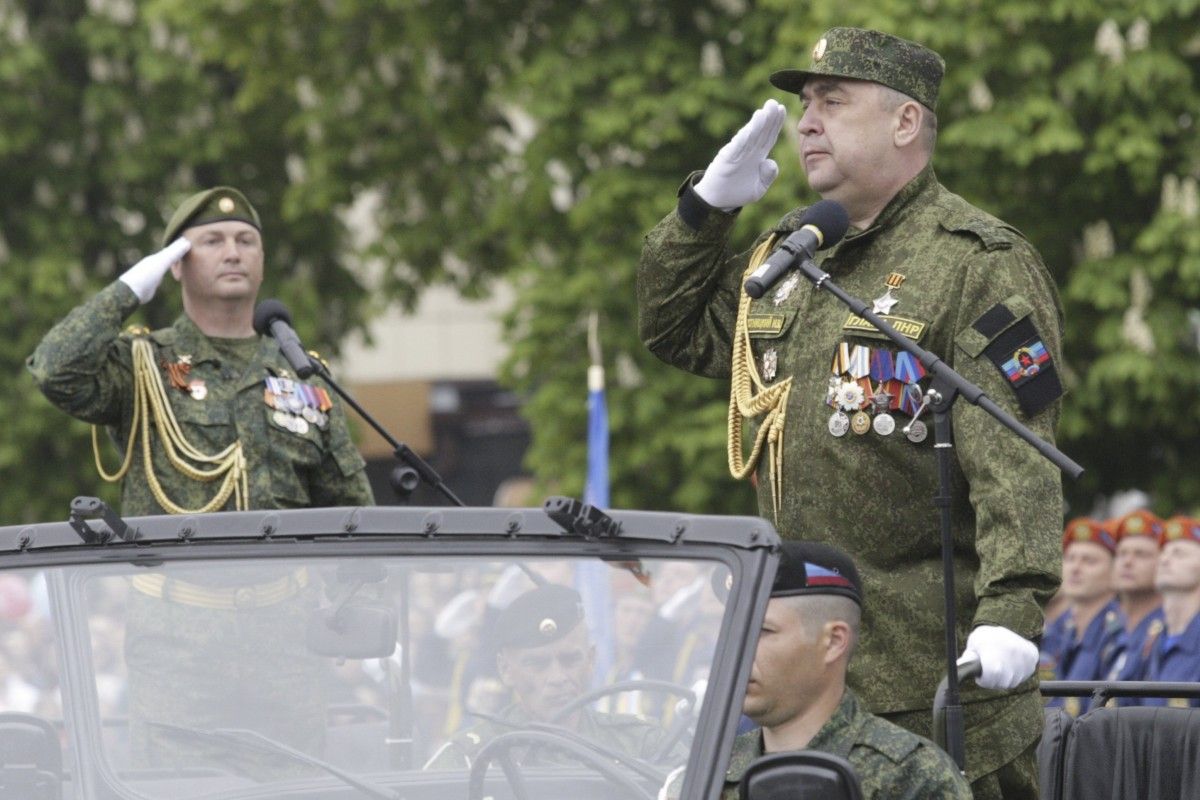 REUTERS
"Under the pretext of searching for and termination of the so-called members of a 'Ukrainian sabotage and reconnaissance group' in Luhansk, Russia's FSB operatives together with representatives of the so-called 'minister of state security of the LPR' are identifying and arresting people from the entourage of the "LPR"'s former leadership. Such arrests are also carried out among representatives of the 'LPR law enforcement bodies' and the leaders of the so-called '2nd Army Corps'," he told a Kyiv briefing November 29.
According to the military official, Russian special services are disseminating reports on bomb threats in administrative buildings, only to justify their moves and create a favorable media background for themselves.
Read also"DPR" militants comment on possible unification with "LPR"As UNIAN reported earlier, on November 21, a conflict escalated in Luhansk between the leaders of the "LPR" militants, Igor Plotnitsky and Igor Kornet, while other groups of militants controlled by the neighboring "DPR" leader Alexander Zakharchenko and forces of the Russian FSB also joined the confrontation.
OSCE Special Monitoring Mission's observers recorded a significant amount of military equipment and armed men in the center of Luhansk, blocking main roads and cordoning off administrative buildings.
Read alsoNew "LPR" leader says he won't block POW swaps with UkraineUkrainian Foreign Minister Pavlo Klimkin said that the showdown in Luhansk was underway, not only between local gangs but also Russian special services.
On November 23, Zoryan Shkiryak, the advisor to the Ukrainian Interior Minister, informed that Plotnitsky had fled Luhansk for Russia, while 1,000-strong regular units of the Russian Army entered the city, including special forces of the GRU [military intel] and special forces of the Russian interior ministry, along with heavy military equipment: tanks, armored personnel carriers, and artillery units.
On November 24, it was reported that the so-called "minister of state security of the LPR" Leonid Pasechnik became the leader of the "LPR." According to him, Plotnitsky had "resigned" citing health reasons, precisely - contusion. He also said that Plotnitsky had been appointed as an authorized representative of the "LPR" on the Minsk agreements' implementation.