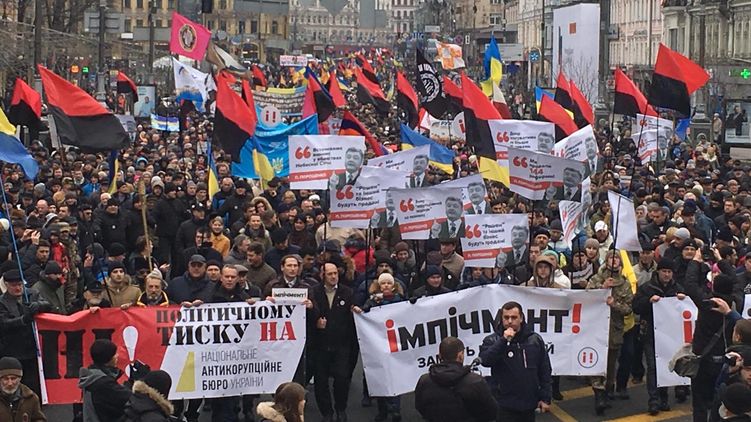 Photo from Strana
Over 5,000 people moved from Taras Shevchenko Boulevard along Khreshchatyk Street, the Heavenly Hundred Heroes Alley, as well as Shovkovychna and Hrushevskoho Streets to the European Square, where politicians and activists addressed the rally.
Read alsoSaakashvili tells protesters in Kyiv he is ready to become Ukraine's prime minister – mediaDuring the march, the activists paid tribute to the killed EuroMaidan participants at the Heavenly Hundred Heroes Alley. They also put on the road (at the intersection of Bankova Street and the Alley) the posters showing the Ukrainian president's promises, which he had not fulfilled, in the opinion of the protesters.
Police officers, who have not reported any violations of public order, accompanied the column.