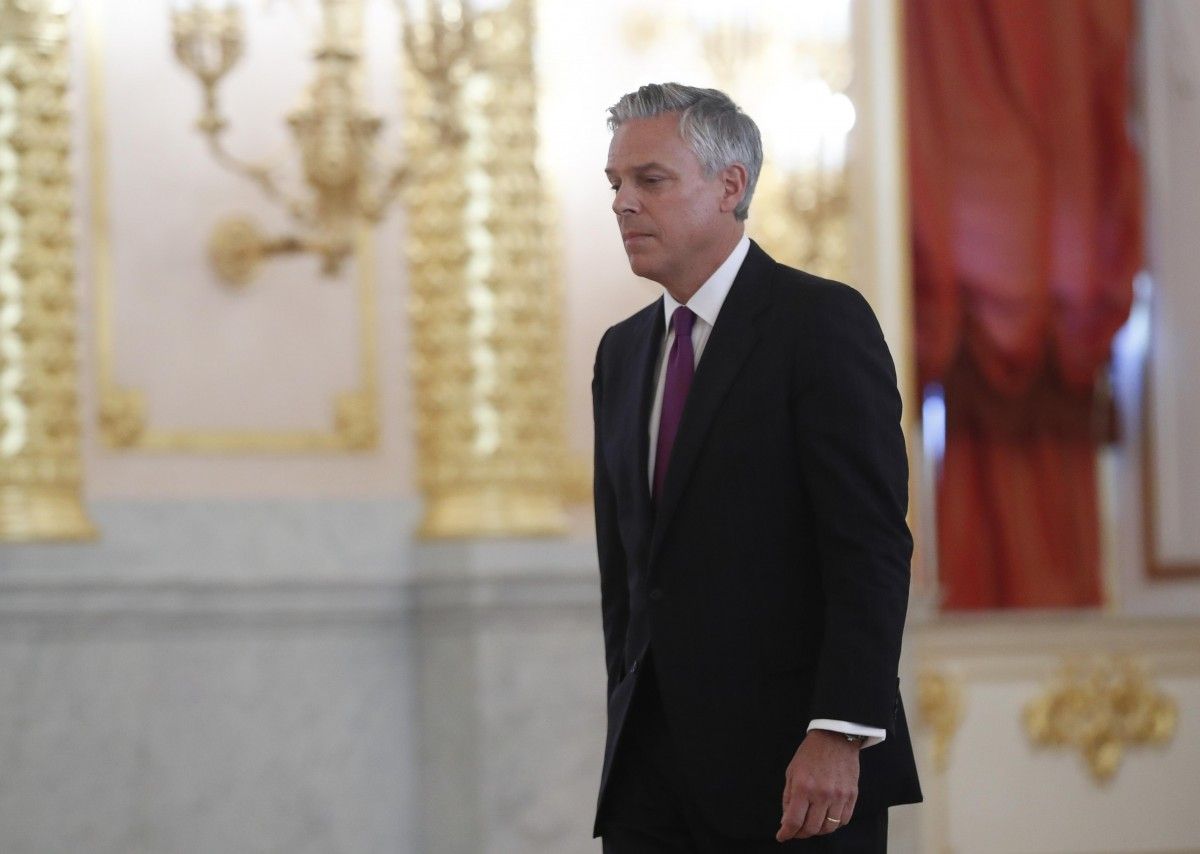 REUTERS
He says the situation presents certain challenges, especially because the United States does not see any noticeable progress in this matter, Vedomosti wrote. Huntsman added that Ukraine, perhaps, could be the only such important topic that could breathe new life into the bilateral relations between Moscow and Washington.
The ambassador said that many Americans were very closely following the invasion of Ukraine. According to him, this topic was actively covered by the media. Huntsman stressed that the issue was the key to rolling back the sanctions, at least partially.
Read alsoAmbassador Huntsman: Improved U.S.-Russia relations run through Ukraine – mediaCommenting on words by United States Special Representative for Ukraine Negotiations Kurt Volker who forecasts that there is 80% probability that active fighting in Ukraine will continue with the same intensity in a year, Huntsman expressed hope that it would not happen. According to him, this will affect the short-term outlook for an improvement in the relations between Russia and the United States.
The ambassador said Volker is an experienced, respected diplomat who understands the region well. According to Huntsman, U.S. President Donald Trump closely follows the work of the special representative.