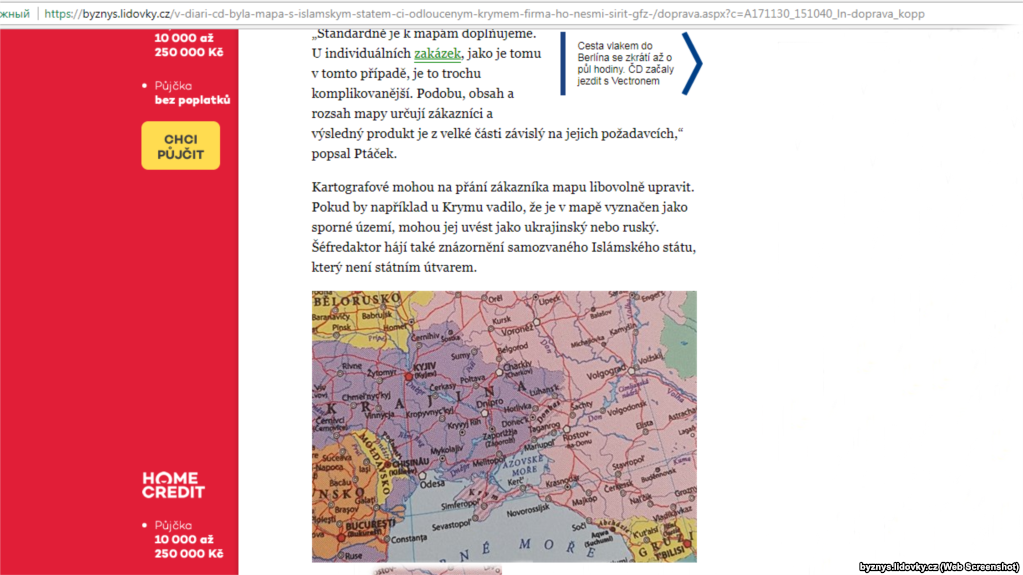 krymr.com
"Crimea was not marked as Russian but it was designated as a disputed territory, in two colors. But we still consider this unacceptable. Crimea should be designated as the territory of Ukraine, and there is international law in support of this. It clearly states that Crimea is the territory of Ukraine," the Ambassador said, according to Crimea.Realities.
According to the Ukrainian envoy, this week a meeting with the management of the supplier company, the producer of the disputed map, where he will discuss the issue of publishing such maps in the Czech Republic.
As reported earlier, the manufacturer, which printed a memo book with an erroneous map for the Czech Railways, assured that they used the official map of Europe, which was published for 2018 in accordance with cartographic rules.
Read alsoNYT says Crimea marked as "disputed territory" consistent approachUNIAN memo. The Verkhovna Rada of Ukraine officially declared February 20, 2014, the date of the beginning of the temporary occupation of Crimea and Sevastopol by Russia.
International organizations recognized the occupation and annexation of Crimea as illegal and condemned Russia's actions. Western countries have introduced a number of economic sanctions. Russia denies the occupation of the peninsula and calls it "the restoration of historical justice."