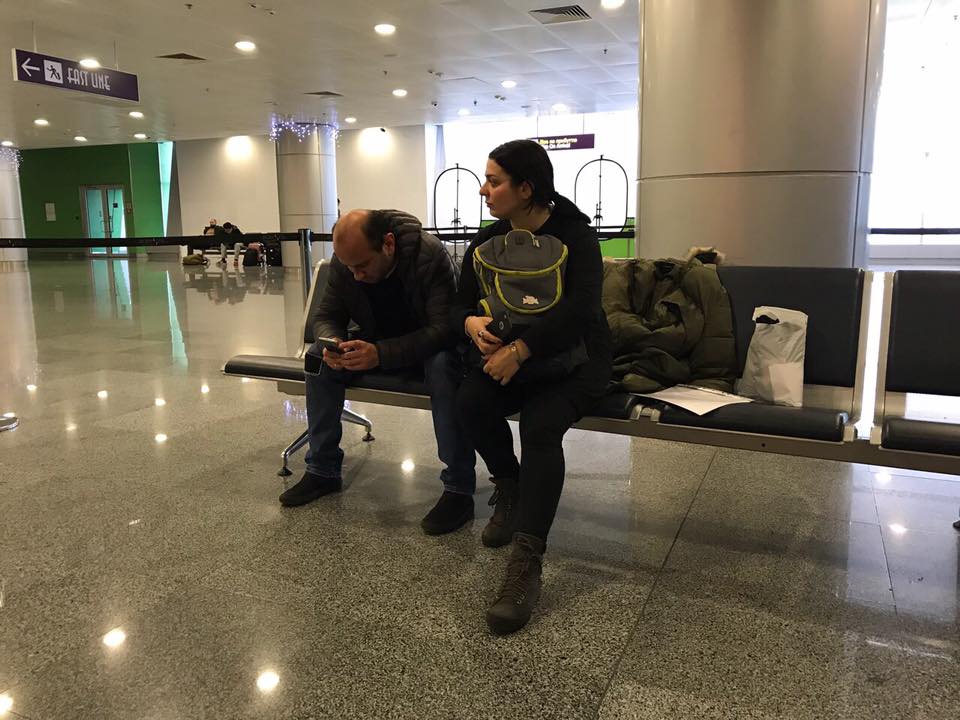 Photo from the First Channel of Georgia
Vakho Sanaia – the journalist of TV Pirveli and Tamar Nutsubidze – the journalist of Rustavi 2 said they were flying to Ukraine to cover the developments around Georgia's former President Mikheil Saakashvili, reads the report.
Georgia's third President Saakashvili, who is charged with several crimes in Georgia, was detained by the Ukrainian security forces on Tuesday in Kyiv.
Read alsoManhunt announced: Saakashvili wanted under three Criminal Code articlesHowever, after several hours of a stand-off with law enforcers, Ukrainian supporters of Saakashvili managed to get him out of the police van, which was supposed to take him into custody.
Saakashvili is charged with cooperating with criminal groups and the cover up of offenses committed by them. If confirmed, the former president will face 3-5 years in prison for the charges.
Denied to enter Kyiv, the two Georgian journalists had to travel back home.