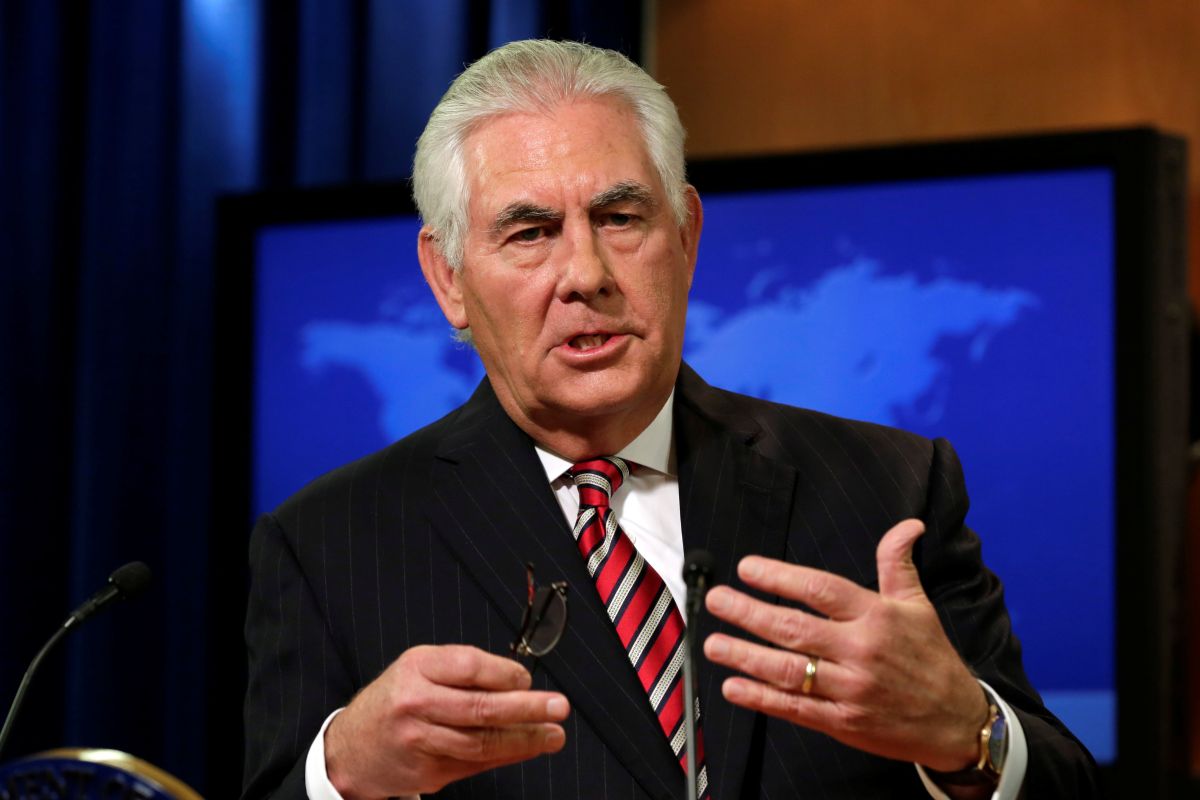 REUTERS
"Our NATO allies stand firm in our support of Ukraine's sovereignty and their territorial integrity," said Tillerson, according to VOA. "We do not accept Russia's efforts to change the internationally-recognized borders of Ukraine or recognize Russia's illegal occupation of Crimea."
"Russia has long resisted a peacekeeping force, but they have agreed now, and as you point out, they put the first proposal forward for peacekeepers. I think it's significant that we're talking about the right thing," he said.
Tillerson has noted that the U.S. and Russia have a significant difference between the mandate that a peacekeeping force would be given and the scope of their mandate, and expressed hope to "close those gaps".
Read alsoNATO renewing mil-to-mil contacts with Russia – Stoltenberg"We think it's vitally important to stop the violence in east Ukraine. People are still dying every day from that violence, and that's our objective, is to stop the killing, stop the violence, and then we still have a lot of work to do to address all elements of the Minsk accord, and including the government in Kyiv has significant work to do as well. But this is a process that's ongoing, and the peacekeeping and stopping the violence was our first and foremost objective," said the U.S. Secretary of State.
He also noted Kurt Volker's role in negotiating with Russia to find "a way to break the logjam on Ukraine".
"We've prioritized ending the violence as our first priority, and we think to do that, we need to put a peacekeeping force in place," said Tillerson.
Following "a lot" of discussion during the NATO meeting over what is the proper engagement with Russia, Rex Tillerson said there was "broad consensus among all the NATO members that there is no normalization of dialogue with Russia today" and that the dialogue would continue through periodic NATO-Russia Council meetings.
Read alsoTillerson: U.S. committed to success of independent and whole Ukraine"If there is a reason to meet, if there is a dialogue with a result expected, then we should meet and we support dialogue to produce results. But having dialogue just to be talking and trying to regularize or renormalize this relationship cannot be undertaken until some of these actions that I've addressed – in particular Ukraine, hybrid warfare – until Russia begins to address those actions which we find not just unacceptable but intolerable. So I think we do support dialogue when there is a purpose, when there's a substance, when there's a result that we're attempting to achieve," said Rex Tillerson.