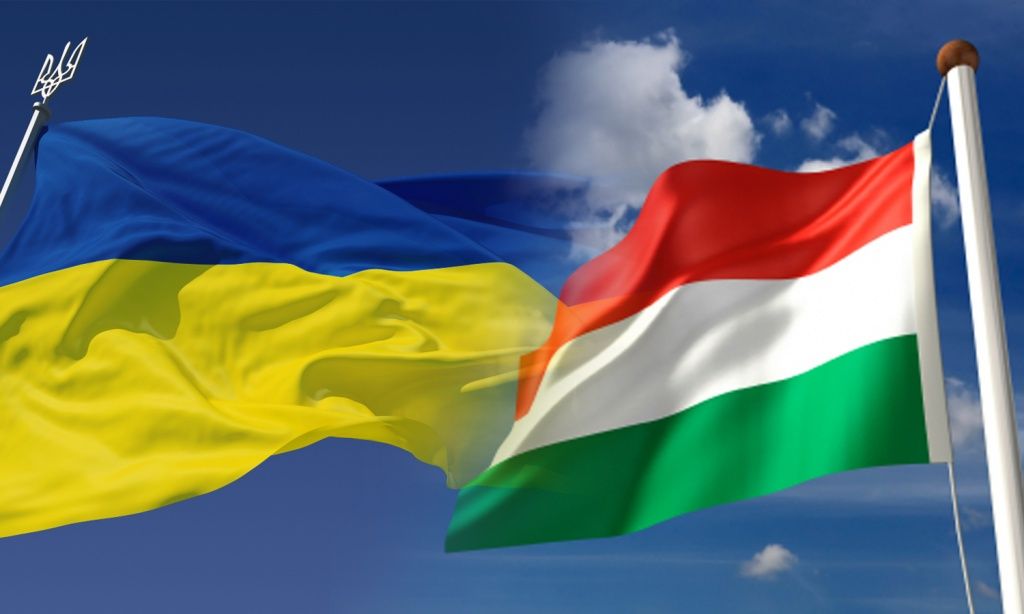 news.church.ua
"Hungary supported Ukraine in many fields, we have been delivering gas on the reverse flow basis, we have been financing many developments – infrastructional and institutional as well – and that's why it was a real disappointment for us what a law on education has been passed in the Ukrainian parliament in September. This law takes away already-existing rights of persons belonging to national minorities when it comes to education and when it comes to education on mother tongue," said Szijjarto.
He claims that the law is "absolutely against the bilateral and multilateral commitments of Ukraine, including the commitments in the OSCE".
Read alsoHungary plays ethnic card in all neighboring countries: experts explain "language row" with Ukraine"That is why we expect that Ukraine comply with international regulations and fully restore the rights of minorities when it comes to education. And we hope that it will be possible to avoid adopting further pieces of legislation which would violate minority rights, such as law on the use of language and law on citizenship, the drafts of which have already been on the agenda of the Ukrainian parliament. These pieces of legislation can fuel further nationalistic sentiments instead of continuing to be a role model of inter-ethnic coexistence," Szijjarto said.
The foreign minister of Hungary added that his country was "concerned about the tensions in the Transcarpathian [Zakarpattia] region" where he said "150,000 Hungarians have been living".
"Anti-Hungarian demonstrations have taken place which mobilized people from other parts of Ukraine as well. The national symbols have been desecrated and anti-Hungarian slogans were chanted. That's why we call for a permanent presence of SMM monitors on the ground in the Transcarpathian region as well," he said.
The reminded that the SMM mandate extended throughout the entire territory of Ukraine and that "there should be no obstacle for a permanent presence of SMM monitors on the ground in the Transcarpathian region".
As UNIAN reported earlier, Ukrainian President Petro Poroshenko signed the education bill into law on September 25. Its language provisions (Article 7) raised concerns among a number of EU states, including Poland, Romania, Hungary, Greece, and Bulgaria.
Read alsoEleven NATO states oppose Hungary's blocking of cooperation with Ukraine – mediaHungary, in particular, vowed to oppose any initiatives offered by or important for Ukraine until Kyiv changes the language-related clauses of the new legislation. The new law says Ukrainian shall be the language of instruction at all schools in Ukraine. Poroshenko instructed the foreign and education ministries to carry out necessary consultations with Ukraine's European partners, including with the Council of Europe.
On September 2, Ukrainian Foreign Minister Pavlo Klimkin submitted Article 7 of the new education law to the Venice Commission for assessment. Its opinion will be delivered tentatively by December 11.
Hungary's Minister of Foreign Affairs and Trade Peter Szijjarto earlier stated that because of the language provisions of the Ukrainian law on education, Hungary would block all steps toward Ukraine-EU rapprochement in the framework of the Eastern Partnership program and also any initiatives that contribute to Ukraine's European integration. He added that Hungary would initiate the revision of the Ukraine-EU Association Agreement. In addition,
Read alsoHungarian FM: Ukraine must revoke education lawSzijjarto said that Budapest would continue to press for amendments by Kyiv to the education law, and if this is not done, Hungary will demand the introduction of EU sanctions against Ukraine.
Late October, Hungary said it stood against the holding of a Ukraine-NATO Commission meeting in Brussels May 6.