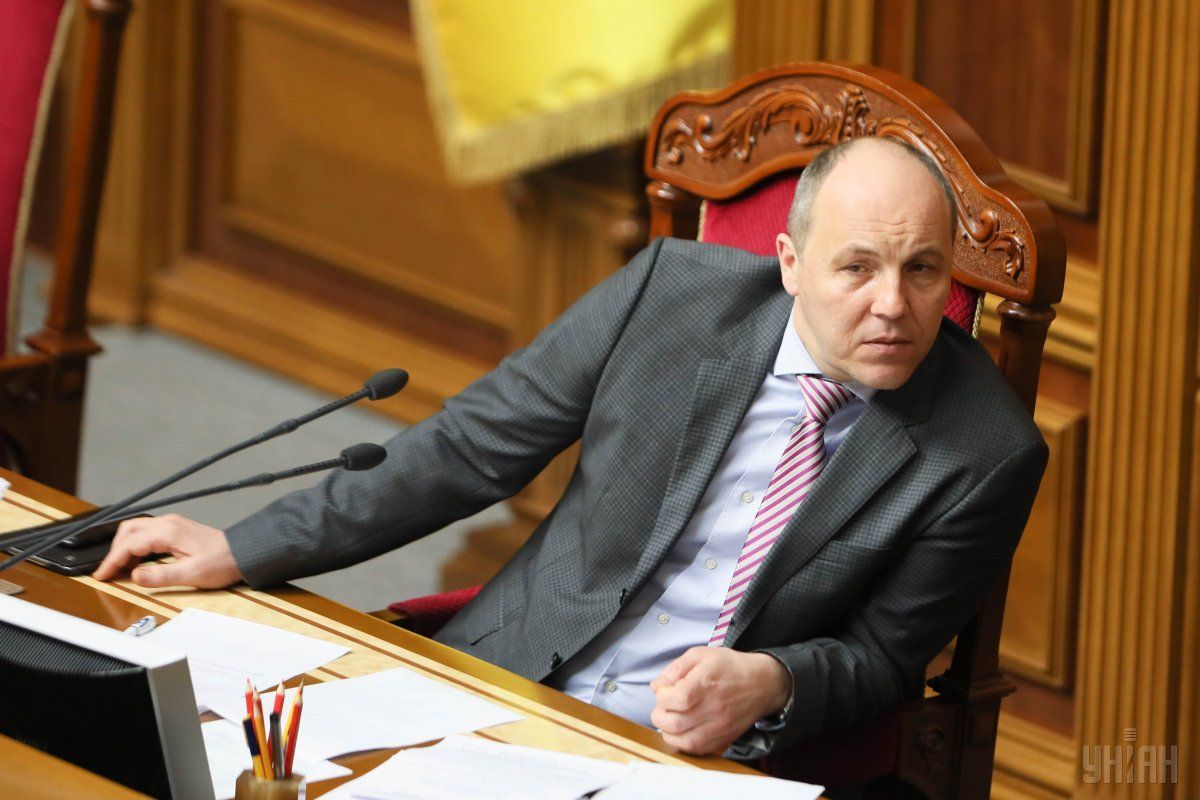 Photo from UNIAN
Provisions of Article 77 of Law on education became a subject of discussion not only in Ukraine but also in the international community, Parubiy said, speaking at a conference on Day of Local Self-Governance in Lviv region.  
The head of the Ukrainian parliament said that he had spoken with representatives of the Venice Commission: "It was agreed that Article 7 of the law on education will not be changed. It will remain in the adopted version."
Parliament chair recalled that ahead of the legislation's adoption, roundtables were held, where sides had not reached a common opinion, "therefore, when considering the law on education, he created a working group, and due to this a compromise wording was reached which on the one hand, protects the language of national minorities, and on the other, makes the learning of the state language an indispensable condition for all."
Read alsoEducation ministry says opinion of Venice Commission on education law win for UkraineParubiy believes that for the Verkhovna Rada of its current convocation the issue of national identity and historical memory became one of the key challenges, including for him as a parliament chair.
Parubiy stressed that "when we are talking about the war with the Russian empire, we understand that the war is primarily waged for the minds and souls of our people, and only then the tanks engage."
"And if we fail to win the hearts and souls of our people, it will be very difficult for us to win the war," he said.
As UNIAN reported earlier, the law on education came into force on September 28, with its language provisions (Article 7) having caused concern in Poland, Romania, Hungary, Greece, and Bulgaria.
The new law introduces a 12-year secondary education and the Ukrainian language of instruction, which is the only state language in the country.
Read alsoHungary plays ethnic card in all neighboring countries: experts explain "language row" with UkraineAccording to the law, persons belonging to national minorities are guaranteed the right to study in public educational facilities including in the language of the respective national minority, along with the state language. This right is realized through classes (groups) where the language of instruction is that of the corresponding national minority, along with the state language.
On September 28, Foreign Minister Pavlo Klimkin submitted Article 7 for consideration by the Venice Commission.
On December 8, the Venice Commission issued a conclusion, recommending that the Ukrainian authorities balance the provisions of the language article.
Read alsoEleven NATO states oppose Hungary's blocking of cooperation with Ukraine – mediaAlso, among other things, the Venice Commission advised that Ukraine ensure a sufficient level of education of representatives of the relevant minorities in the official EU languages; continue to ensure a sufficient proportion of education in minority languages in primary and secondary schools in addition to teaching in the state language; improve the quality of teaching Ukrainian as a state language; and free private schools from new language requirements.