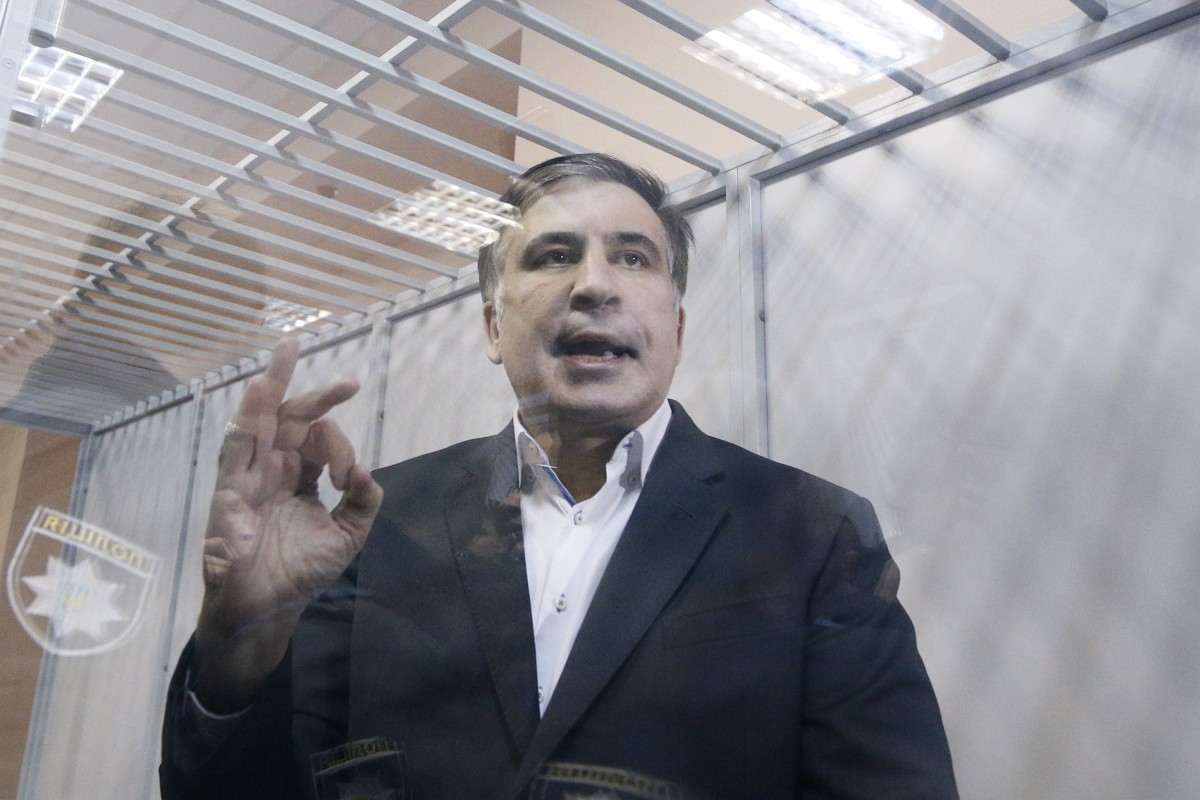 REUTERS
"I don't consider myself a detainee, I consider myself a prisoner of war," he told journalists before the court hearing at Kyiv's Pechersky District Court on Monday, December 11, Ukrayinska Pravda said.
Read alsoLithuanian Foreign Minister calls Saakashvili's case "another test" for Ukraine"I consider myself a prisoner of the oligarchy of Ukraine and Putin. I'm a prisoner of war. Indeed. Because they are waging war against Ukraine," Saakashvili said.
When asked what decision he expects, the detainee said: "Whatever they decide, our struggle will go on."
According to Saakashvili, if he is sent back to prison, he will continue hunger strike.
"I'm not afraid. I've demonstrated how the president can work, and I'll show how the president can die. If they bring me back to prison, I'll starve myself to death, but everyone will know who has organized this murder. They can kill me, but they will never kill the people of Ukraine and Ukrainians' aspiration for freedom," he said.
Saakashvili also sang the Ukrainian and Georgian national anthems in the courtroom.
He was detained in Kyiv on December 8 at the second attempt.
Ukrainian prosecutors on Monday are seeking house arrest for Saakashvili for two months. Court hearings are still under way.
They claim that this measure could prevent certain risks and save the defendant's life, while he will be able to communicate with other people.
One of the prosecutors warns that Russia's FSB may make an attempt to liquidate Saakashvili and one of his allies to destabilize the situation in Ukraine.
"There are all means of Skype communications, Internet connection. He can be online around the clock to communicate with his supporters. Given the above, I believe that it is necessary to apply round-the-clock house arrest to the suspect, Saakashvili, for a period of two months at his place of residence at the following address: Kyiv, 7 Kostiolna Street, apartment 32," the prosecutor said.