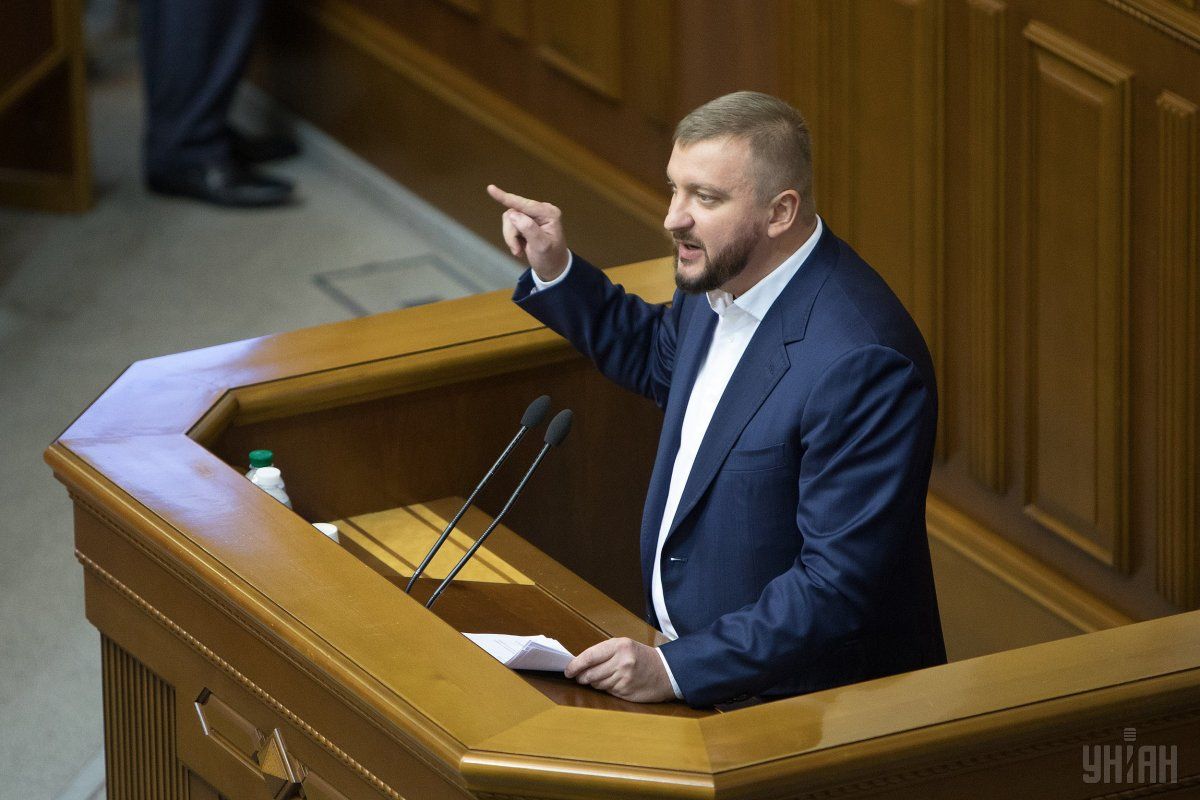 Photo from UNIAN
"The Ministry of Justice and the office of the Commissioner drafted a lawsuit against the Russian company Rosneft for UAH 700 million of damage incurred to the state by the illegal seizure of property by this company and its subsidiaries in Ukraine," the minister said.
Petrenko stressed the fact the court order said NABU had to seize documents from the Ministry of Justice before December 15 while the suit against Rosneft was scheduled to be filed with the ECHR before December 19. Therefore, the cases against Russia are "in jeopardy," according to Petrenko.
Read alsoKholodnytsky on possible 'war' between NABU and PGO: "Entire country will fall victim"The minister added that NABUhad searched the office of the government commissioner for the ECHR, where materials are stored with regard to Ukraine's lawsuits against Russia, which the ECHR itself had classified.
"In the huge list of papers that the judge wants to have seized from th office, there is one position: original documents, namely, statements and files of cases pending before the ECHR, where one of the parties is the state of Ukraine, for the period from January 1, 2013 year until present," the minister said.
As UNIAN reported earlier, the Prosecutor General's Office on Monday launched criminal proceedings in response to a corresponding report by the Deputy Minister of Justice. According to the press secretary of the PGO, Andriy Lysenko, the PGO received a report on a criminal offense signed by the Deputy Minister of Justice. The report states that the detectives of the National Anti-corruption Bureau of Ukraine conducted a search in office No. 413 at the Ministry of Justice of Ukraine HQ at 13 Architect Horodetsky Street in Kyiv in violation of the requirements of the Criminal and Procedural Code, while the actions of the relevant NABU operatives have signs of a criminal offense under Part 2 of Art. 162 of the Criminal Code of Ukraine.
First Deputy Minister of Justice Natalia Bernatska claimed that NABU operatives had "illegally searched" the Headquarters of the Ministry of Justice. According to her, "at 7:15, NABU agents without a court order broke into the Justice Ministry HQ, illegally confiscated the keys to the offices from the janitor and locked themselves inside".
Read alsoNABU raids Justice Ministry HQ to seize documental evidence agents say could have been destroyedShe noted that "when at half past eight people came to work and demanded through a closed door a court warrant or at least some type of [authorizing] documents, NABU detectives fled through the back door without any explanation."
Commenting on the case, NABU stated that the detectives conducted urgent investigative actions (search) in the office of one of the officials of the Ministry of Justice. It was noted that the urgency of the investigative action was due to a tip the agents received that the documents scheduled to be seized under a court warrant were being destroyed.