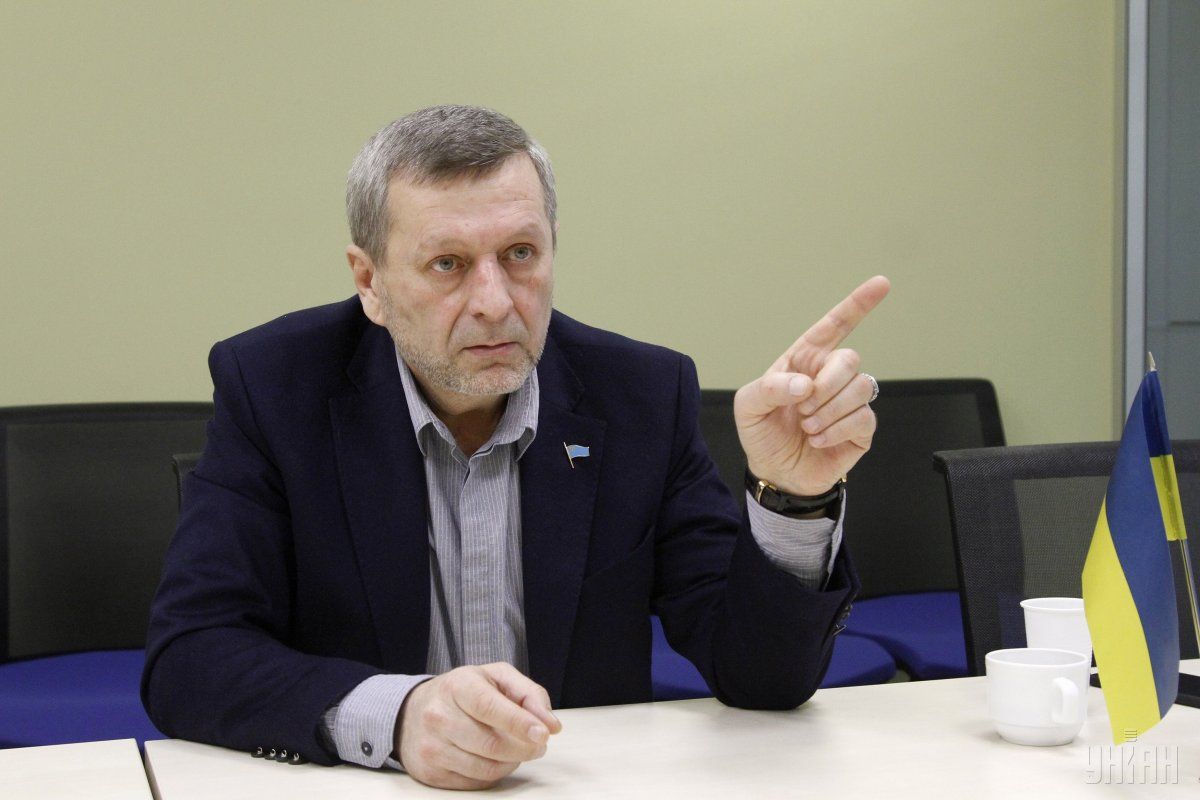 Photo from UNIAN
"What are we talking about today in Crimea? It's about them to stop the terror. The real terror from the beginning of the 20th century, when people were being killed with impunity, based on revolutionary expediency. We are seeing the same thing happening now in Crimea. What are we talking about today in Crimea? It's about the fact that the terrorist state has seized our Homeland and took the territory from Ukraine and is waging war: an open armed war is ongoing in the east of Ukraine," Chiygoz said at the America House in Kyiv during the event dedicated to the 70th anniversary of the Universal Declaration of Human Rights.
According to Chiygoz, when he was illegally kept in prison for his stance against the Russian occupation of Crimea, he understood "that it is necessary to act in a way that the enemies see that they cannot break down the people."
Chiygoz also said that he was an optimist and expressed confidence that "we will definitely win."
"I would like the global community to take measures to ensure that we come back home. We are fighting with non-violent methods, but they are so annoying to Russia that they are ready to destroy us, which they are doing. We did not take up arms but they shoot, kill, stab, and imprison us. When you talk about your Homeland, it's very hard to shape into words what you feel inside," Chiygoz stressed.
"And it's even harder when you do not understand why the leaders of some countries are encouraging Russia. At the expense of our lives, our peoples, not taking this into account, they are still willing to encourage them, encourage terrorists," Chiygoz said.
Read alsoU.S. envoy meets freed Tatar leaders in Kyiv – media"For example, [UEFA] World Cup [to be held in Russia in June-July]. This is what the world has come down to these days," said the Crimean Tatar official.
"Every family living in Crimea today does not know what tomorrow will be... Meanwhile, everyone will come and kick the ball around, promote the image of this terrorist, who must be tried, tried globally," he added.
Read alsoRussia sanctions not to be lifted until Ukraine's territorial integrity restored – TillersonUNIAN memo. Russia annexed Ukraine's Crimea in March 2014 after its troops had occupied the peninsula. An illegal referendum was held for Crimeans to decide on accession to Russia. De-facto Crimean authorities reported that allegedly 96.77% of the Crimean population had voted for joining Russia. On March 18, 2014, the so-called agreement on the accession of Crimea and the city of Sevastopol to Russia was signed in the Kremlin. The West did not recognize the annexation in response to which sanctions against Russia were introduced. Ukraine's parliament voted to designate February 20, 2014, as the official date when the temporary occupation of Crimea began.