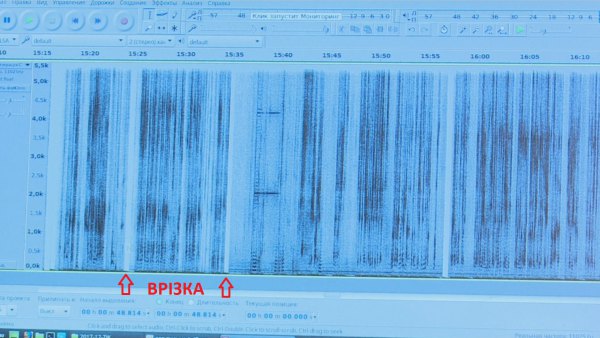 fragment from expert report
After the examination made upon request of ZIK TV channel, the expert came to the following conclusions: records were edited, contain at least 24 fragments, cannot become evidence in court, a fragment about the capture of Kharkiv may be edited out from another conversation, a fragment of the conversation between Kurchenko and Saakashvili could be compiled by combining elements of multiple conversations.
Thus, the material demonstrated by the PGO is not a direct evidence, the report says.
Read alsoLutsenko: Saakashvili uses Kurchenko-Yanukovych money to seize power"This material, which was demonstrated by the Prosecutor General's Office, is a processed product. We can only guess what kind of processing has been applied, as well as we can only guess whatever creative intentions there were of those who compiled this digest. In fact, it's like a cartoon," the expert notes.
The Prosecutor General's Office has not clearly said that the video is compiled from fragments.
Read alsoLutsenko says under "enormous pressure" over Saakashvili case"In fact, these are fragments of some conversations that took place who knows when and under what circumstances," the expert said.