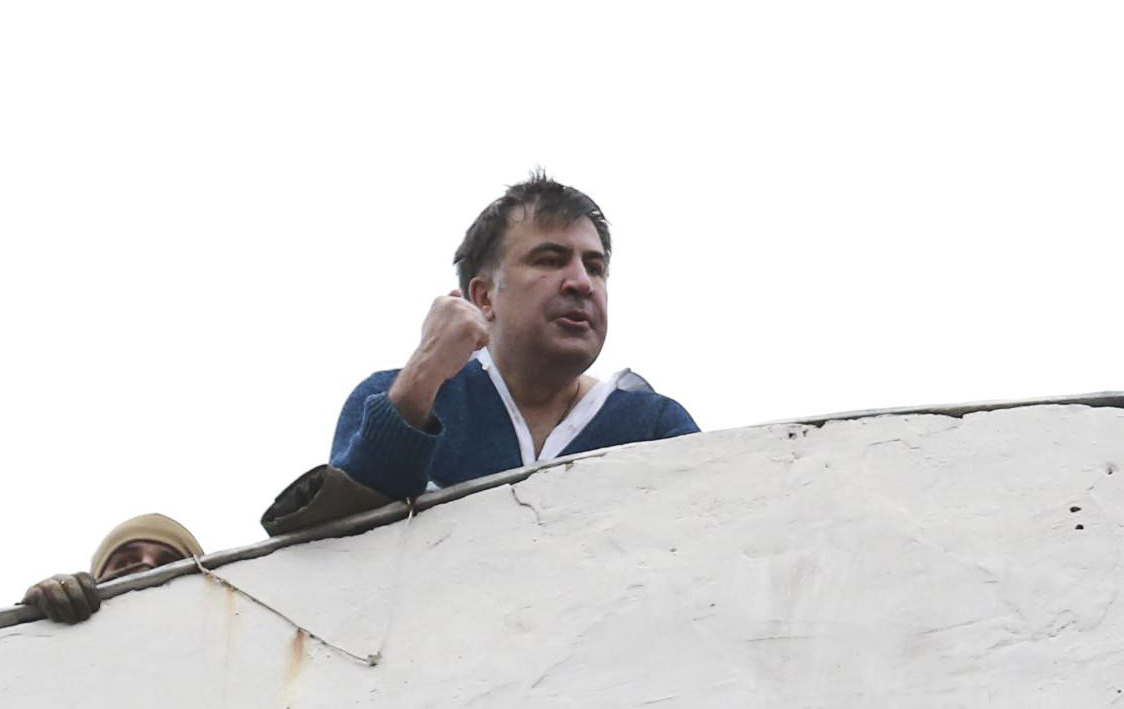 REUTERS
"I do not have ambitions to become president of Ukraine. An ethnic Ukrainian must be the Ukrainian president. Although ethnicity is a relative concept in Ukraine, but still it must be a person who was born in Ukraine and has lived all their life in Ukraine. I came to Ukraine when I was very young, but I was not born here and has not lived my whole life here," Saakashvili told Current Time TV channel.
Read alsoExpert casts doubt on Saakashvili tapes, says conversation with Kurchenko "comprised" from multiple filesHe also talked about his last conversation with Poroshenko in Malta and the sources of funding for his activities.
"[The last conversation with Poroshenko took place] in Malta in March this year. He threatened me and warned about the consequences. Then, however, he basically hinted at [deprivation of] citizenship - what he actually did later. And when I returned to Ukraine, they threatened me with concrete criminal cases. They said they would arrange for me a kind of 'Korban's' case," Saakashvili said [Hennadiy Korban, ex-leader of the UKROP party, was arrested on October 31, 2015 on suspicion of creating an organized criminal group. He left for Israel for treatment on the court's decision; in September 2017 he announced his intention to return to Ukraine soon].
Read alsoLutsenko says under "enormous pressure" over Saakashvili caseSaakashvili once again said that he had not communicated with Serhiy Kurchenko. The ex-president of Georgia said that he was financially supported by representatives of "medium businesses."