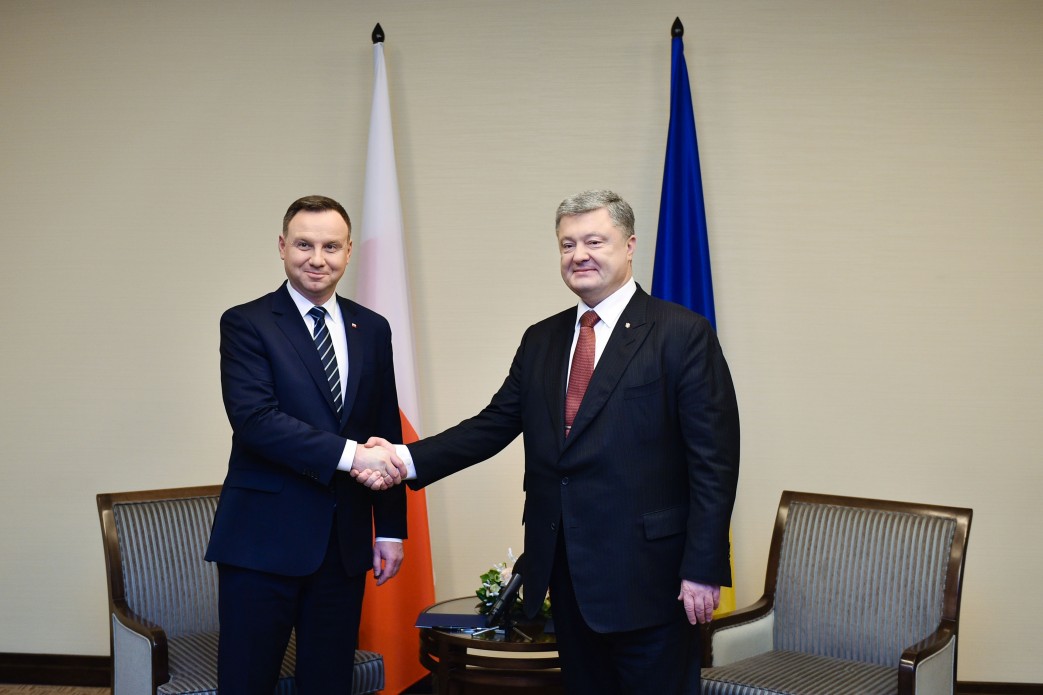 president.gov.ua
"We came to the common opinion that history should not affect the strategic nature of Ukrainian-Polish relations and it is necessary to remember the heroes of the past, to honor the memory of innocent victims," Poroshenko said.
Read alsoPoroshenko congratulates Duda on Poland's Independence Day"But we must firmly move forward because we will not change history but we must and can change the present and create better conditions for our future, so that no one can instill neither hatred nor enmity into the hearts of the Ukrainians or the hearts of the Poles," said the Ukrainian president.
Read also"Useful idiots" both in Poland, Ukraine play into Russia's hands – EnvoyThe joint press conference followed the talks between Poroshenko and Duda held behind closed doors.