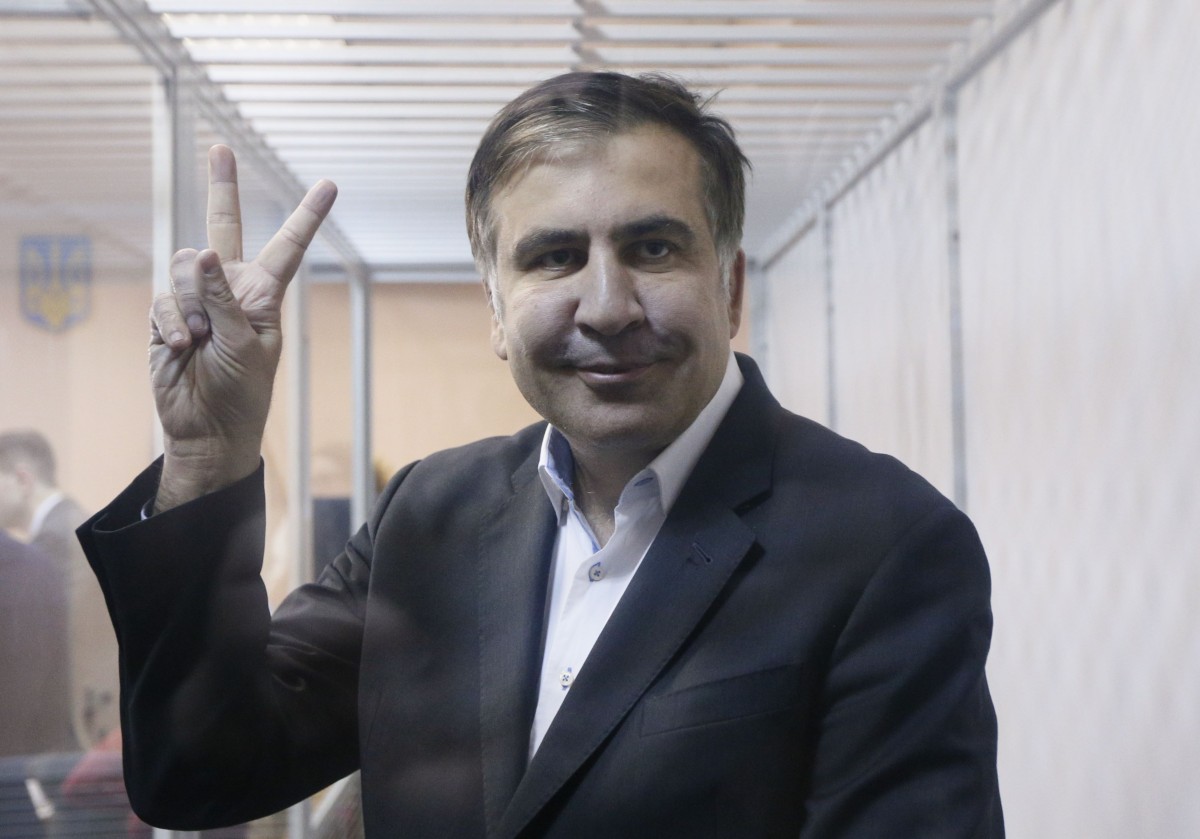 REUTERS
"We do not suspect Mikheil Saakashvili. We suspect his right hand man Severion Dangadze in a coup attempt and financing such an attempt. We suspect Saakashvili only in assisting the members of a Kurchenko-Yanukovych criminal group," Lutsenko told ZIK.
According to the Prosecutor General, the reason Mikheil Saakashvili was detained by SBU operatives was because it is this agency that conducts the investigation.
Read alsoPGO refutes allegations of manipulating Saakashvili tapesAs reported earlier, on December 5, Prosecutor General Yuri Lutsenko at a press conference made public wiretapping materials with conversations between ex-president of Georgia, the leader of the Movement of New Forces party Mikheil Saakashvili with the ally of former Ukrainian President Viktor Yanukovych, Ukrainian businessman Serhiy Kurchenko, as well as a conversation between Saakashvili's allies and Kurchenko's confidant .
As UNIAN reported earlier, Saakashvili was detained in Kyiv on December 8 and remanded in custody at the SBU's Security Service's pre-trial detention center. He announced hunger strike in protest against his detention. Saakashvili is suspected of an attempted crime (Part 1 of Article 15 of the Criminal Code of Ukraine), crime committed by prior agreement with a group of persons (Part 2 of Article 28), assistance to participants in criminal organizations and concealment of their criminal activities (Part 2 of Article 256). 
Read alsoLutsenko says under "enormous pressure" over Saakashvili caseYuriy Lutsenko said that Saakashvili had been staging protests to seize state power in Ukraine and assist members of the criminal group of former Ukrainian President Viktor Yanukovych and businessman Serhiy Kurchenko in halting their criminal prosecution.
Saakashvili has denied all charges.
On December 11, the Kyiv's Pechersky district court has turned down the prosecutor's motion to place Mikheil Saakashvili under around-the-clock house arrest for 2 months.
The decision may be challenged to the Court of Appeal within 5 days from the date of its announcement.