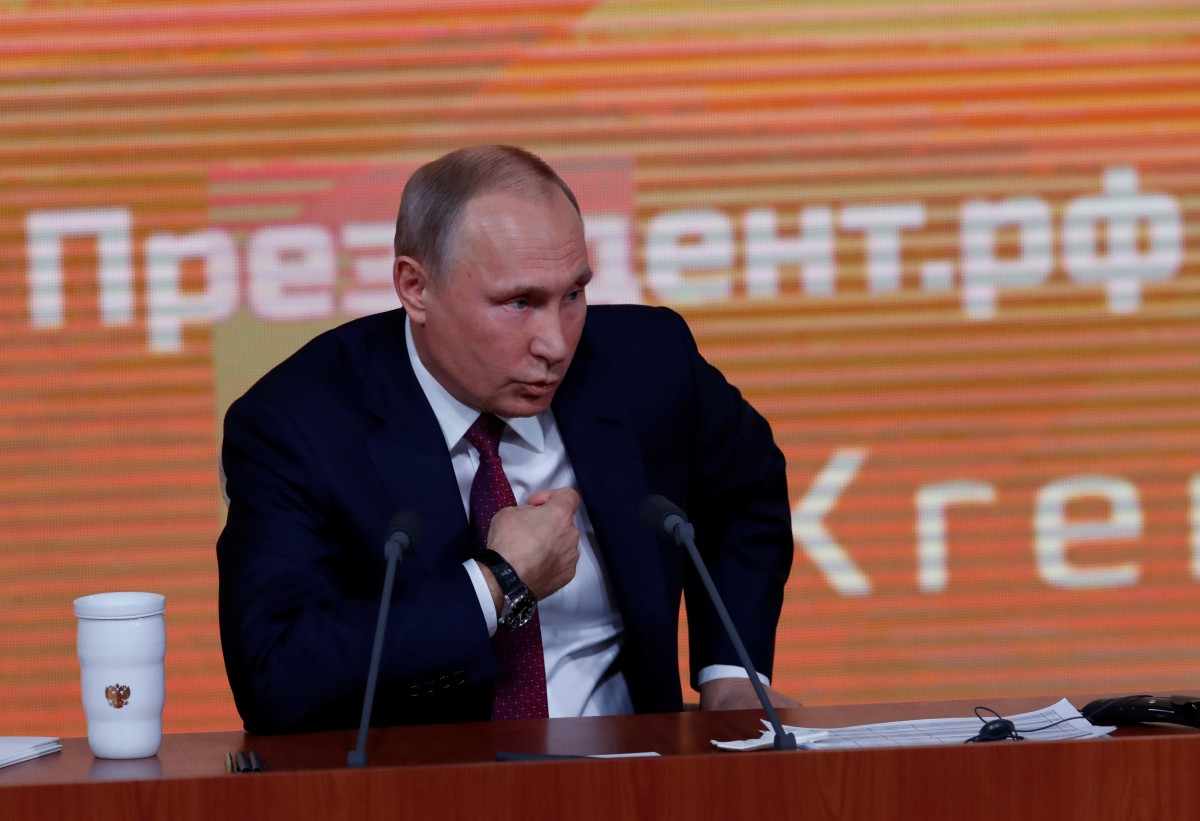 REUTERS
Speaking at his big annual press conference in Moscow on December 15, Putin recalled that Russia had sent the UN Security Council a resolution on a peacekeeping mission in Donbas.
Read also"Provocation!": Russian audience outraged by Ukrainian journo's question to Putin at annual presser"We have submitted the draft of the relevant resolution that the UN forces should appear [in Donbas] and take the OSCE monitors under protection. After that, Ms. Merkel told me over the phone: 'Why only on the border, on the contact line? After all, the OSCE monitors move throughout Donbas, please agree that they should be guarded wherever they appear, including on the border between Russia and Donbas, Russia and Ukraine, in this part of the border.' I thought and said: 'Yes, you're right,' and we immediately adjusted our resolution," he said.
"Now it turns out that this is not enough, in fact, it all comes down to putting this territory under international control. We are not against this, but for this, Kyiv needs to directly negotiate with Donbas," Putin said.