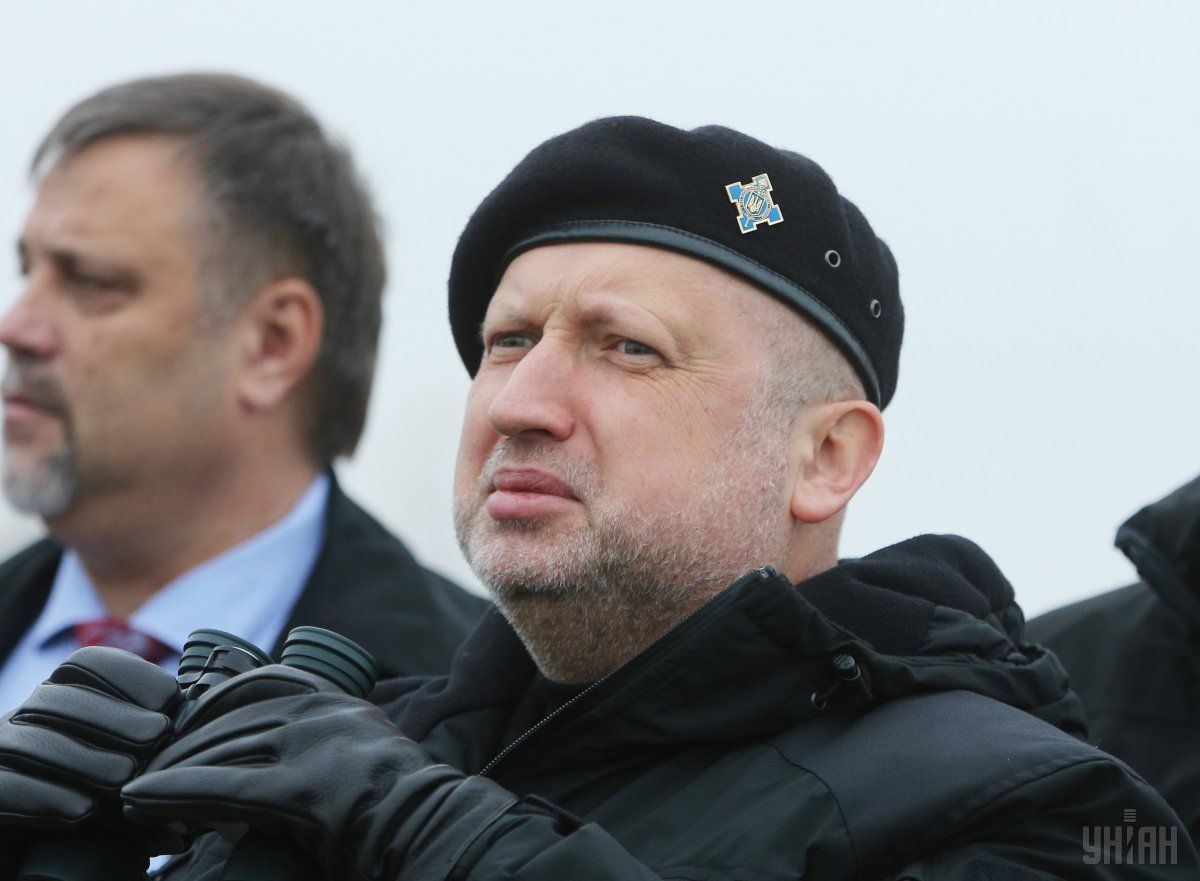 Photo from UNIAN
Secretary of the NSDC of Ukraine called Russia's revanchist policy, aimed at restoring its regional and partly global dominance, "a major factor determining the destabilization of the security situation in the East of Europe and on the continent as a whole", according to the NSDC press service.
Turchynov also emphasized Russia's aggression toward Ukraine noting that the Kremlin has systemically been transforming Crimea into a powerful military base. He recalled that over 10,300 people have died in the bloody war in Donbas, including over 2,500 civilians and more than 200 children. "Peaceful cities of Ukraine have been turned by Russians into a testing ground for the most advanced types of military equipment and weapons," Mr. Turchynov stressed.
Read alsoUnited States ready to increase price for Russia's further aggression against UkraineAt the same time, NSDC Secretary pointed out that it is "Russian troops and Russia's occupational administration, not rebel formations" that are operating in Donbas. According to him, the Russian Federation deployed a powerful military grouping in the occupied territory of Donetsk and Luhansk regions, which is part of the 8th Combined Arms Army of the Southern Military District of the Russian Armed Forces.
"Russia is building a strong military infrastructure along the border with Ukraine and may launch large-scale hostilities against our state at the order of Kremlin at any moment. Moreover, Putin's decision will not depend on Ukraine's actions. On the contrary, a much more important factor for launching Russia's foreign policy and military undertakings is the development of the domestic political situation in Russia," Mr. Turchynov said adding that the threat to the NATO member states is increasing rapidly as well.
Read alsoPutin agrees to peacekeepers in Donbas but calls for direct talks with militantsSecretary of the NSDC of Ukraine expressed his gratitude to the Allies for their consistent support of Ukraine's sovereignty and territorial integrity, pointing out that it is vital to strengthen the international coalition in support of Ukraine and prevent Russia sanctions lift until Ukraine's territorial integrity is completely restored.
As previously reported, Secretary of the NSDC of Ukraine Oleksandr Turchynov is paying a visit to NATO Headquarters.