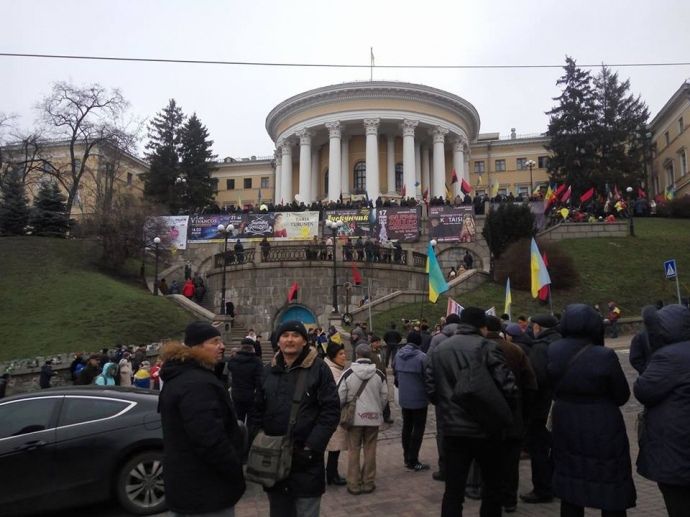 Ukrainska Pravda
"We are moving from the Independence Square where the rally is being held, to the Zhovtnevy Palace, where there will be the headquarters of our coordination council..." Saakashvili said.
At the same time, Saakashvili added that People's Deputy of Ukraine Yehor Sobolev, who is among Saakashvili's allies, is already inside the Zhovtnevy Palace.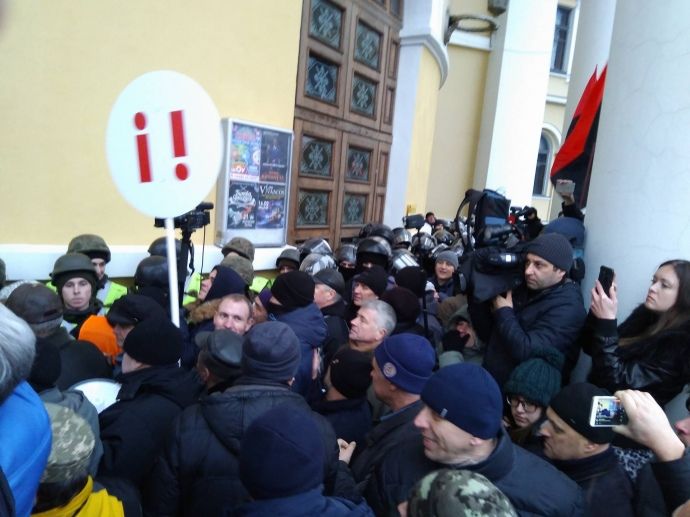 Ukrainska Pravda
Saakashvili stressed that it was not about any coup. "We are not going to occupy Bankova [Presidential Administration HQ] or Verkhovna Rada, we will now go to the Zhovtnevy Palace, and there will be a headquarters, and after all this we will set up symbolic pickets near the Rada and we will act," Saakashvili said.
The organizers of the rally have reportedly called on protesters not to succumb to provocations and not engage into clashes with the national guardsmen.
However, protesters later slammed down the entrance doors to the building and are forcing their way inside while law enforcers are trying to hold ground.
Read alsoFT: Ukraine's chief prosecutor says Saakashvili extradition 'likely'As reported earlier, Saakashvili suggested that he and Poroshenko hold talks. The odious politician said that the reports on any alleged agreements reached with the Ukrainian president were "fake".
A series of pictures shot from a quadcopter showed the scale of today's rally