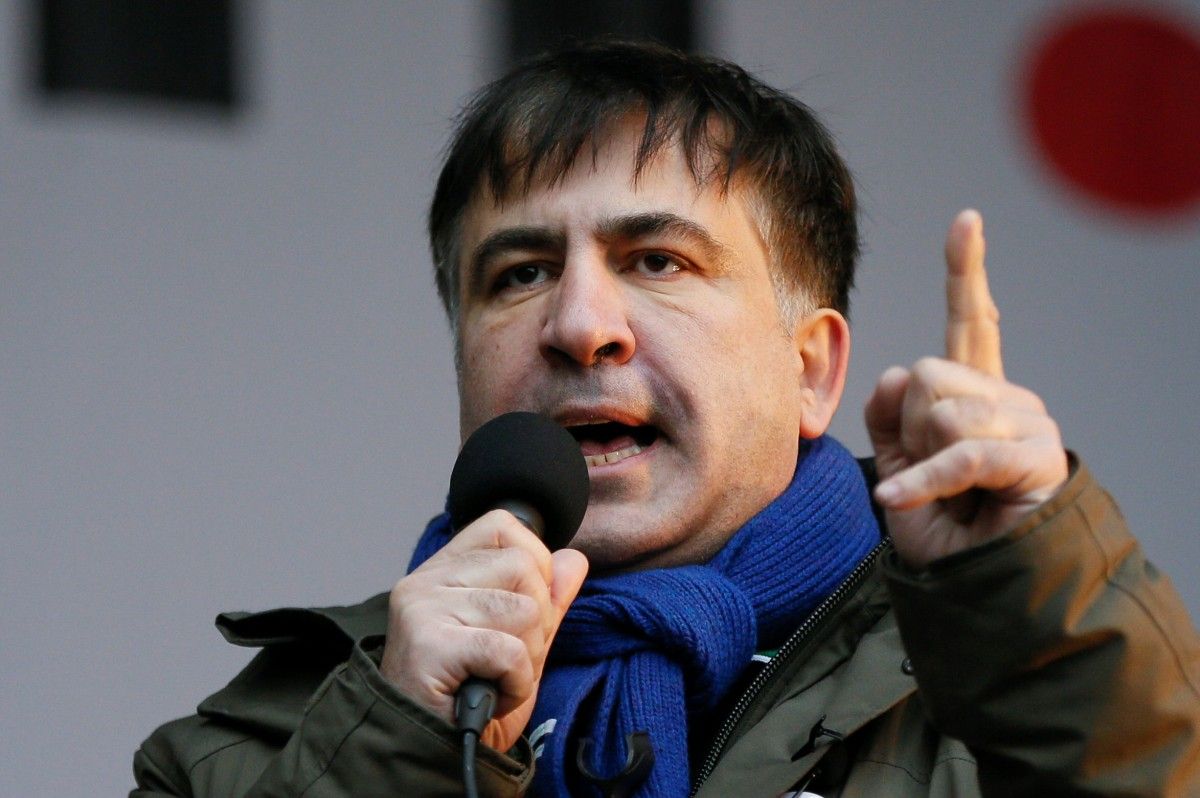 REUTERS
"Violence is not our path," Saakashvili said, following the report by an advisor to Interior minister, MP Anton Gerashchenko that there was a children's show underway at the concert hall while clashes between law enforcers and protesters erupted at the entrance.  
"I'm ready to give up everything in order to win… I have no money, but I am ready to give up my freedom and my life, but I'm not ready to give up other people's lives, I'm not ready to give up the blood of our children - I will give up my blood… We will not allow bloodshed," Saakashvili said, speaking at Independence Square.
Read alsoGroup of Saakashvili supporters trying to break into Zhovtnevy Palace concert hallHe considers it senseless for protesters to force their way inside the October Palace, as this can provoke violence.
"This will not work," Saakashvili said, adding that he would lead the crowd toward the Verkhovna Rada.
As someone from the crowd shouted to protesters to start smashing windows, Saakashvili said: "We will not smash anything ... Those who want to break windows, who wants to break into buildings, I'm sorry, our paths part."
He stressed that it is possible to enter buildings peacefully when there is many people.
Read alsoSaakashvili supporters gather on another Sunday rally for impeachment"I'm sorry that the door was slammed," Saakashvili said.
"We must remain calm," he added.
"They say that I have a Georgian temperament, but I have enough wisdom to prevent violence," Saakashvili concluded.