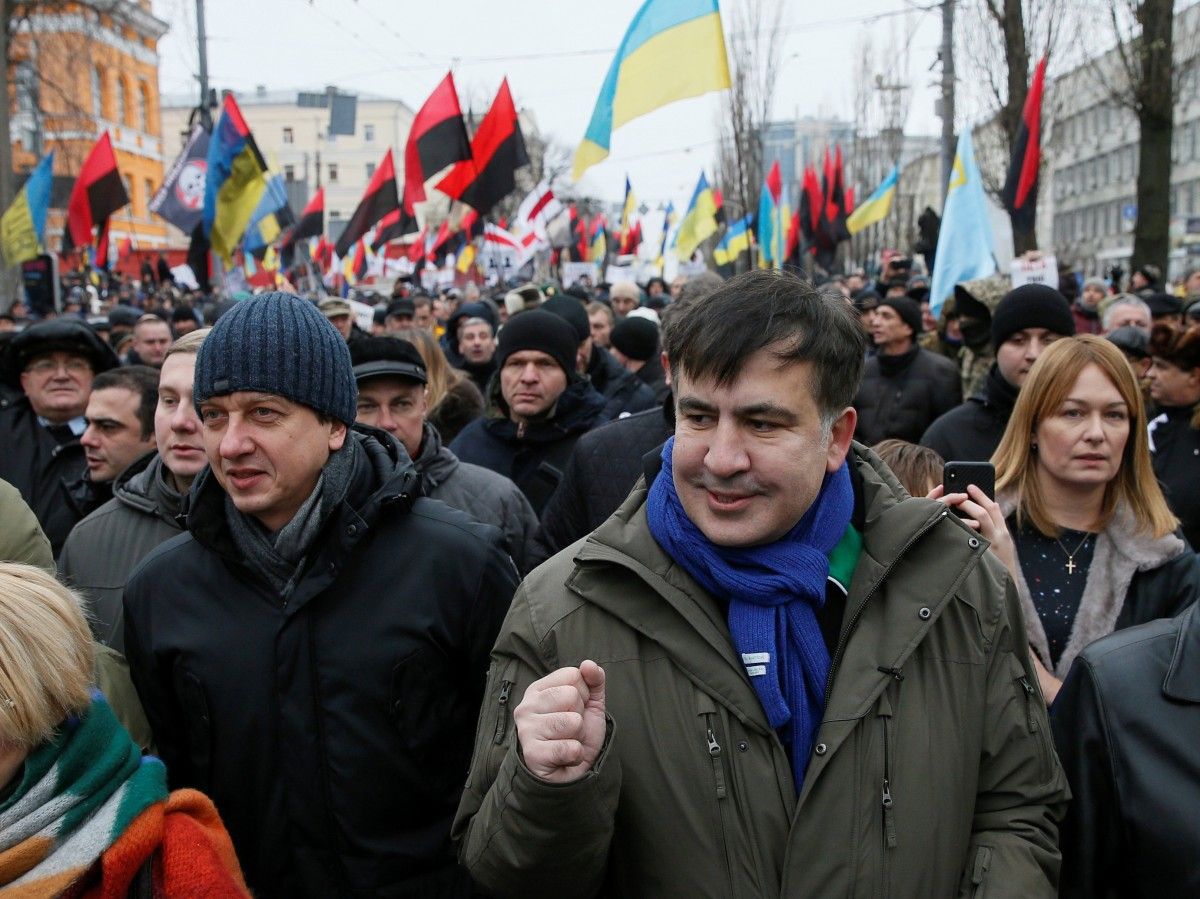 REUTERS
The politician said he had handed the letter over to Bankova [Street where Poroshenko's administration is located] after his release from custody, dt.ua reported, citing Saakashvili's comment to a TV channel.
"I did what the winners do, people who are confident they are right. I told him: 'You accused me wrongfully. You cannot help but know that this is an insult to call me a Russian agent,'" Saakashvili told the ZIK TV channel.
Read alsoSaakashvili trying to ease tensions around Zhovtnevy Palace, calling on protesters to move toward RadaThe politician assured he had no personal conflict with Poroshenko, he did not feel any personal dislike toward the president of Ukraine and respected the post of the head of state.
"I was told that the president was ready to meet a few days later, but I said: 'No, it wouldn't work. I'm not a kind of person who would go through the back door,'" Saakashvili added.
He explained he insisted on a public dialogue with Poroshenko on the termination of corruption schemes and the removal of their beneficiaries from power.
"They must return the stolen [money], but the transition must be peaceful. The country does not have two years," Saakashvili said.