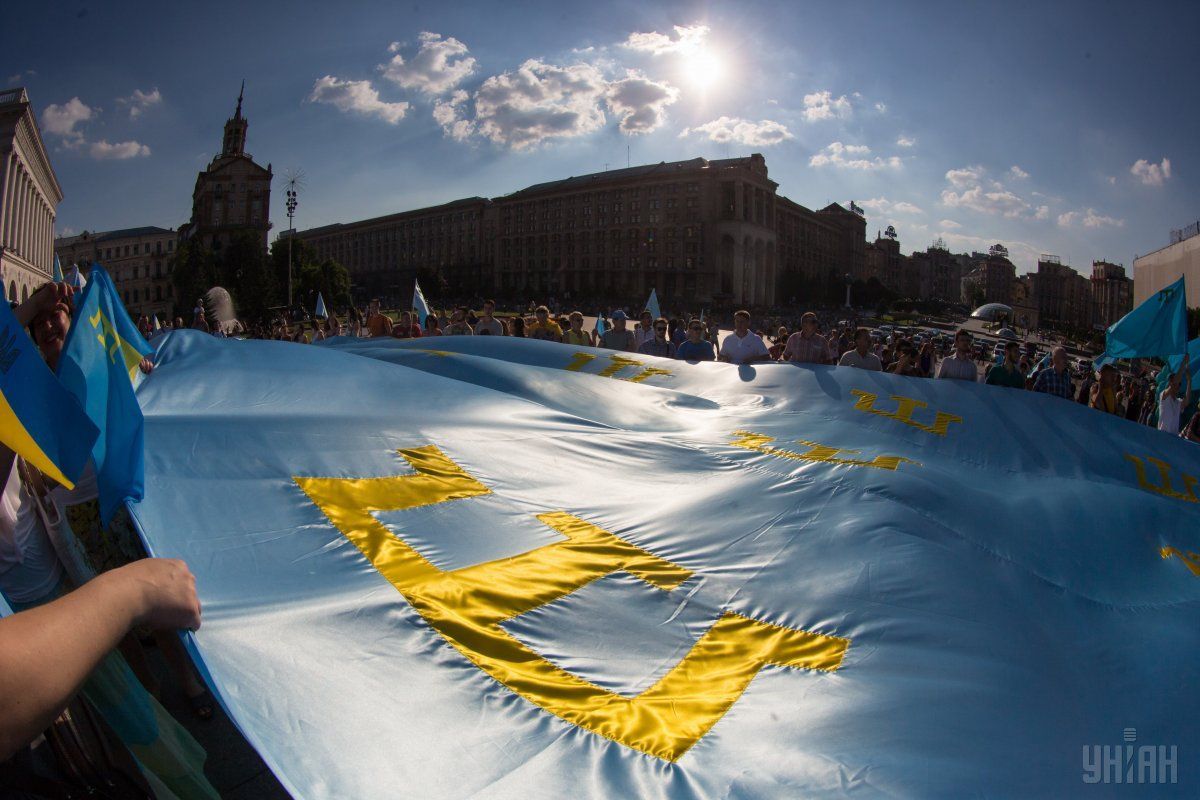 Photo from UNIAN
The Ukrainian Foreign Ministry condemned the hearings, calling them part of a Russian effort to "break, suffocate, and ruin" the mostly Muslim group whose homeland is Crimea, RFE/RL wrote.
Ministry spokesman Maryana Betsa wrote on Twitter that the hearings were intentionally being held a day before an expected vote in the UN General Assembly on the human rights situation in Crimea.
"The Russian Federation's cynicism has no limits," she wrote.
As the hearings progressed at courts in the cities and towns, including Simferopol, Dzhankoy, Alushta, and Sudak, several Crimean Tatars were fined up to 15,000 rubles ($255) over the protests.
Russian law does not forbid single-person protests, and they have frequently been used by activists to avoid arrest as President Vladimir Putin's government has tightened restrictions on public gatherings in recent years.
But Russian investigators in Crimea argued that as the protests in October against searches and detentions of Crimea Tatars were held simultaneously across the peninsula, they may have been organized centrally and thus were in violation of the law.
Read alsoUkraine prosecutors say 75 ex-MPs of Crimean Supreme Council put on wanted listCrimean Tatars rejected this claim. Refat Chubarov – chairman of the Mejlis, the Crimean Tatars self-governing body that Russia has outlawed – wrote on Facebook that Russia "demonstrates disregard for the norms of the international law."
Rights groups and Western governments have denounced what they called a persistent campaign of oppression targeting members of the Turkic-speaking Crimean Tatar minority and others who opposed Moscow's seizure of the Black Sea peninsula from Ukraine in March 2014.
The majority of Crimean Tatars opposed the Russian takeover of their historic homeland.