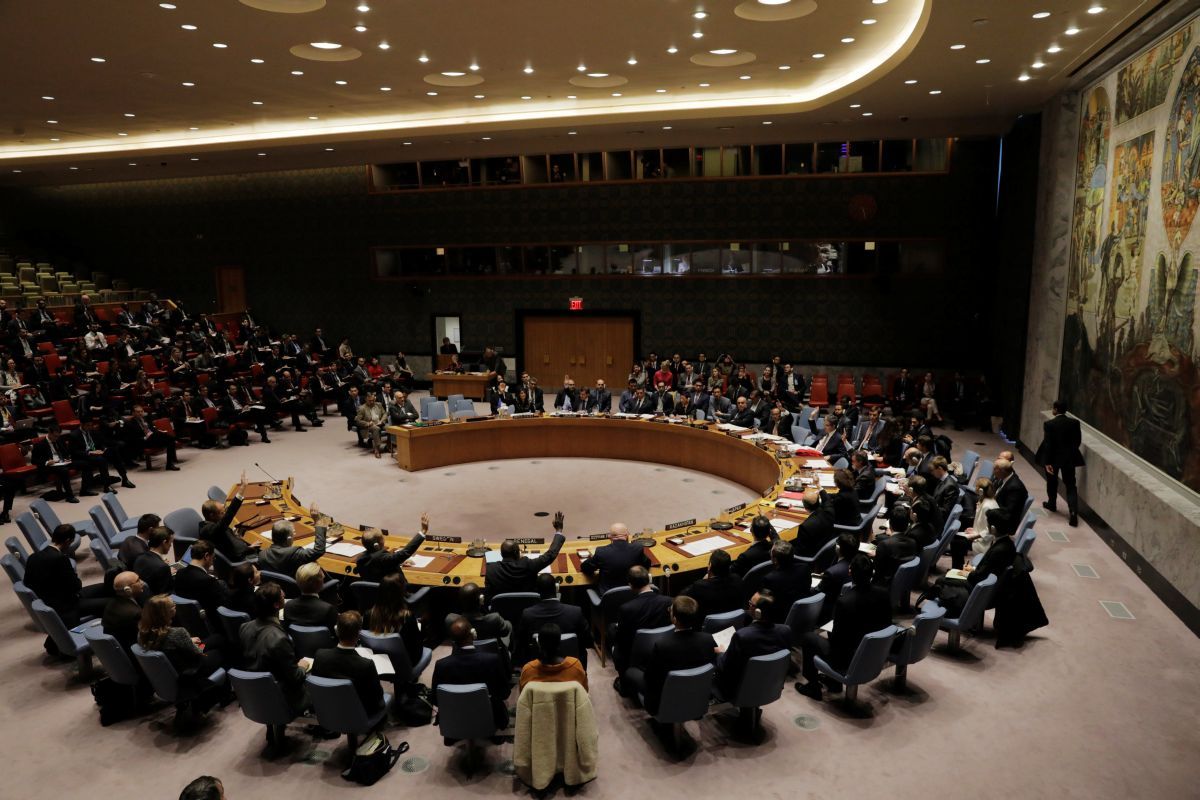 REUTERS
The UN GA meeting was broadcast on the organization's website.
Twenty-six countries voted against the resolution and another 76 abstained.
Earlier on Tuesday, Ukraine's Permanent Mission to the United Nations tweeted that that the resolution confirms there is an armed conflict between Ukraine and Russia.
The document also condemns the retroactive application by the Russian Federation of its laws in the occupied territory, as well as the compulsory naturalization of Ukrainian citizens.
Read alsoRFE/RL: Dozens of Crimean Tatars in court over protests on Russian-controlled peninsulaThe document demands that Russia fulfill the interim decision of the International Court of Justice on the restoration of rights and freedoms of Ukrainian citizens on the peninsula. An appeal is being made to ensure that the Russian occupation authorities ensure the educational process in Ukrainian and Crimean Tatar languages in the area.
Besides, the lack of access to Crimea for the UN Human Rights Monitoring Mission is condemned, despite the relevant mandate available. It is requested to prepare a second thematic report on Crimea before the end of the 72nd UNGA session (September 2018), and also to brief the 37th session of the UN Human Rights Council on the situation of human rights in Crimea.
The resolution notes Ukraine's positive decisions in the context of simplifying procedures for unhindered access to Crimea for journalists and human rights activists, as well as support by Ukraine for the media and non-governmental organizations that were forced out of the temporarily occupied territory of Ukraine.
The document requests that UN Secretary General Antonio Gutteres coordinate efforts of the UN structures with a view to ensuring the implementation of the resolution's provisions.
Read alsoKlimkin: Russian occupation of Ukraine expands geographical area of nuke deploymentAs UNIAN reported earlier, on November 14, the Third Committee of the 72nd session of the UN General Assembly approved the draft resolution "The Situation of Human Rights in the Autonomous Republic of Crimea and the City of Sevastopol (Ukraine)".
Speaking after the vote, Ukrainian diplomats noted that "despite enormous pressure from the Russian Federation", 71 states supported the document, 25 were against it, and 77 - abstained.