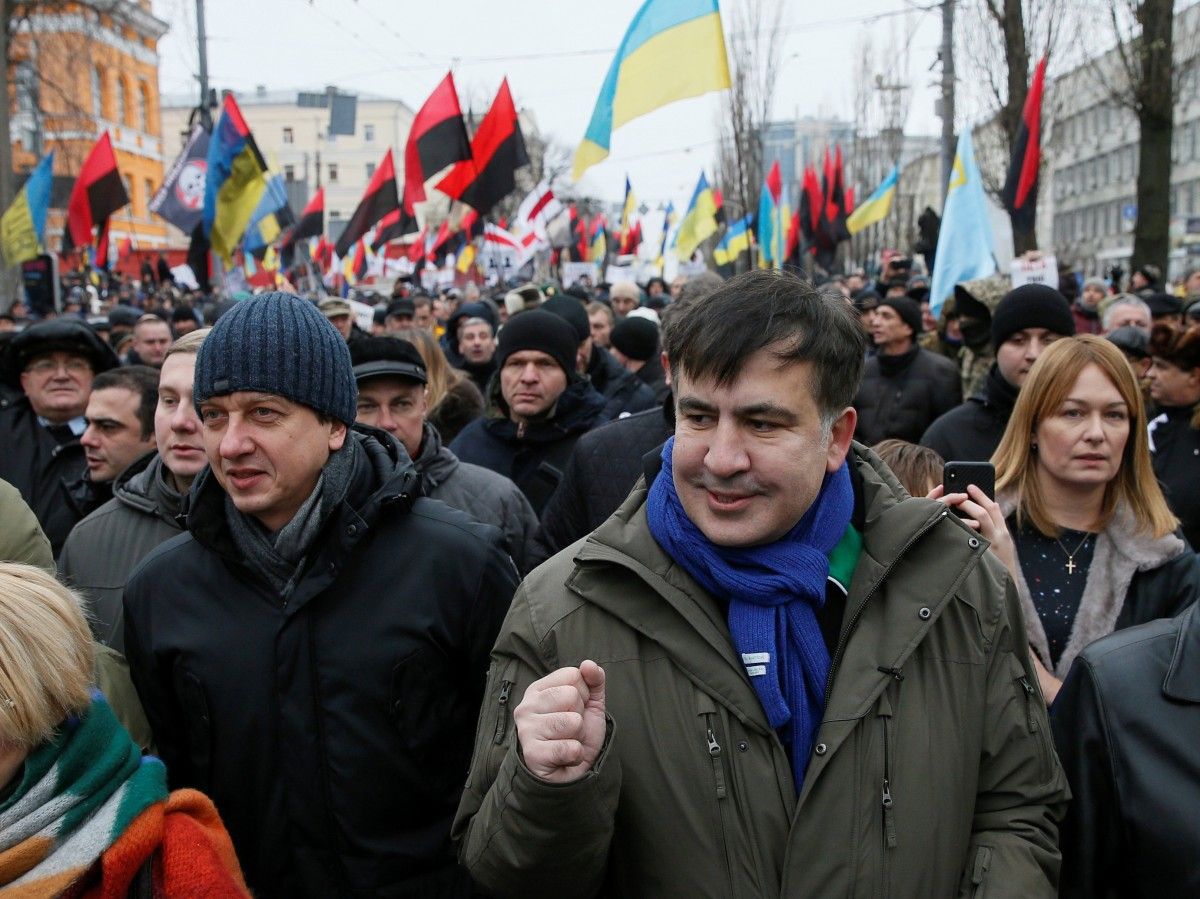 REUTERS
After leaving the detention center in Kyiv last week, Saakashvili went to the Dutch Embassy, RBC Ukraine reported, citing own sources.
Read alsoSaakashvili wants to be interrogated by SBU rather than PGO"He received a package of documents allowing him to go there [the Netherlands], but as you can see, he has not done so. There are no plans now to use force against him – a legal procedure is underway [to probe] into the legality of his stay in Ukraine," a source in the ruling parliamentary coalition in Ukraine said, RBC Ukraine reported.
As UNIAN reported earlier, Saakashvili predicts the authorities of Ukraine will attempt to deport him amid New Year holidays.
Saakashvili's wife, Sandra Elisabeth Roelofs–Saakashvili, is a citizen of the Netherlands.