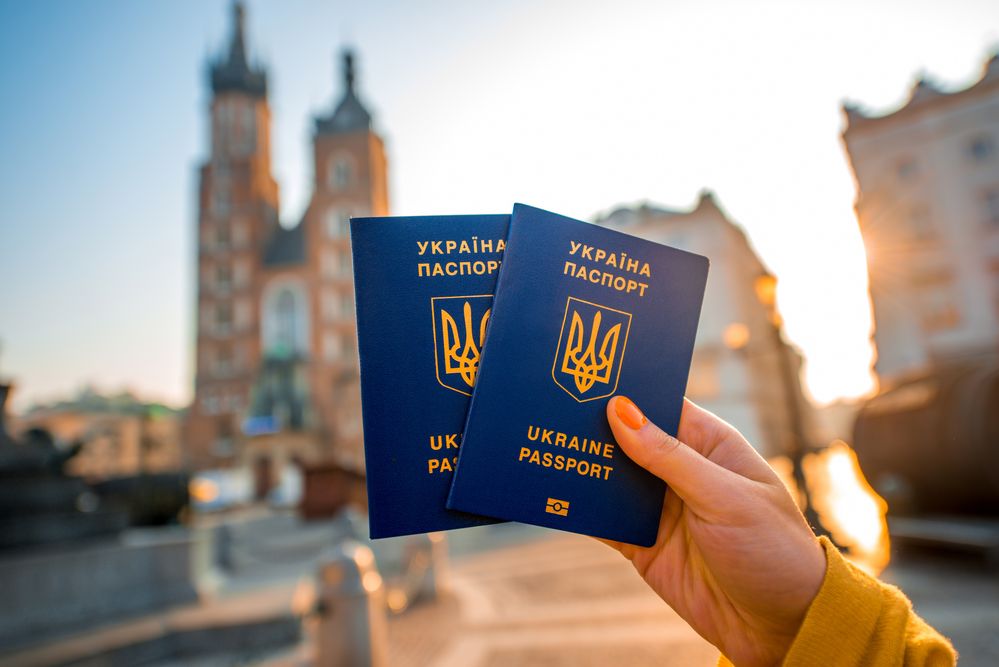 rossandhelen / Depositphotos
The document emphasizes that it deals with such areas as illegal migration and readmission, combating corruption and money laundering, as well as public order and security.
The Commission will report to the European Parliament and the Council on the continuous implementation in 2018 of the requirements for visa liberalization.
The European Commission has stated that Ukraine needs to address the following areas:
Read alsoEU vows to "follow closely" situation with anti-graft bodies in Ukraine- Enhance cooperation with EU relevant agencies to prevent risks stemming from irregular migration,
- Step up targeted information campaigns clarifying the rights and obligations entailed in visa-free travel,
- Ensure the independence, effectiveness and sustainability of the anti-corruption institutional framework, in particular by setting up an independent and specialized high anti-corruption court in accordance with the Venice Commission opinion and Ukrainian legislation. In parallel, the independence and capacity of NABU and SAP must be ensured and reinforced, reversing current trends undermining their work.
Read alsoMember of Merkel's CDU criticizes Poroshenko for lack of anti-corruption success- Restore as a matter of urgency the credibility of the NAPC and establish an effective verification system of asset declarations, including through the automatic verification software with direct and automatic access to state databases and registers;
- Repeal the amendments extending the scope of asset declaration obligations to civil society declarants and ensure that civil society can play its role without undue obstacles and interference; and
- Step up efforts to combat organized crime, including by dedicating sufficient resources and expertise in the National Police, introducing a clear delineation of competencies and improving cooperation between law enforcement agencies.
Read alsoUkraine to introduce electronic visas for foreigners in 2018As UNIAN reported earlier, on June 11, 2017, a visa free travel across the EU (excluding UK and Ireland, and including four Schengen states – Iceland, Liechtenstein, Norway, and Switzerland) was introduced for Ukrainian citizens.
Ukrainians who are holders of biometric passports are allowed to stay in and move freely across the EU member states for no more than 90 days within a 180-day period.
The EU Council has approved in February 2017 a new visa waivers suspension mechanism for third countries.