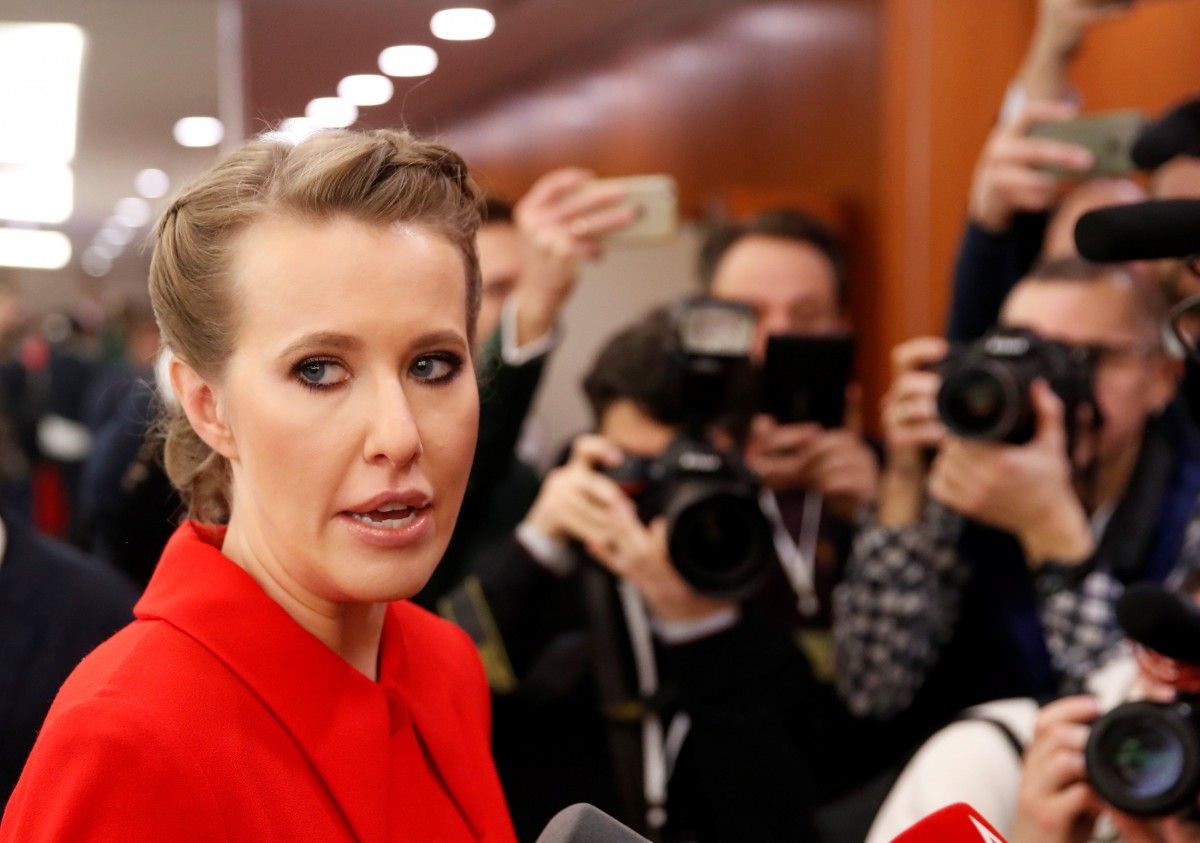 REUTERS
"The situation with Crimea has already taken place, and any [Russian] politician who says that they will simply return it to Ukraine is deceiving [people]. This is impossible, this is populism... Imagine Russia say: Crimea is not ours anymore, we are withdrawing from Donbas. What will happen next? There will be a civil war. In my opinion, this is an obvious thing," Sobchak said.
According to her, "today any person today who is a politician in Russia cannot come here and say: we will return these people and Crimea to Ukraine. It's impossible to do so, and only a dictator could do it."
As Sobchak stressed, within a few years after the change of power in Russia, an internationally-recognized referendum should be held.
At the same time, she stated, the return of the Crimea before such referendum is an "unreal" thing while returning to the status quo – an "impossible" thing."
Read alsoJournalist explains why Putin allows Sobchak to run for president"It's a very difficult question. Under international law, Crimea is Ukrainian. There are people living there, and we must recognize the fact that those living there are cautious about Ukraine. Ukraine itself should recognize this. And we must decide together what we are to do with those 2 million people," Sobchak said. "First deciding to take it and then giving it back – it's impossible," she said.
In her opinion, it would not be constructive today to reflect on the status of Crimea. At the same time, Sobchak believes that sanctions were imposed on Russia not after the annexation of Crimea, but after the downing of MH17.